Attention Business Leaders: Want to Escape Stress and Burnout, Turbo-charge Your Productivity and Creativity, and Realize Your Vision Faster Than Ever?
Watch The Video Below To Find Out How
Are You Ready To Take Your Results To A Whole New Level?
Master Emotional Intelligence To Achieve Breakthrough Results in Your Business and Personal Life – With Less Stress, More Fulfilment, and Better Relationships
Life is difficult.
Achieving anything worthwhile takes dedicated effort, resilience and grit. And when you have a vision, you are willing to put in the hard yards, and do whatever it takes to get the job done.
But do you ever feel that you are navigating an invisible obstacle course?
The goal is clear. The plan is clear. All that is needed is some hard work and perseverance. Just a 3-5 year push, and you will be out of the struggle stage and into the momentum zone.
But somehow, things are never as straightforward as they seem.
Clients are difficult. Suppliers are unreliable. Staff are stressful, demanding and disloyal. Everything takes longer than it should, costs more than it should, and returns less reward than it should.
So you double down, and make a new 3-5 year plan. With more experience, better contacts, and tighter management boundaries.
And here it goes again – budget blowouts, key staff losses, timeline slippage, angry stakeholders and a depressed team. This time with the added pressure of a global pandemic, authoritarian governments making draconian new laws, and a rapidly-changing global social media marketing landscape.
Suddenly loved ones are in lockdown, employees are juggling home schooling with working from home, and the problems in our relationships are in our face EVERY SINGLE DAY, even though we have no time or energy to do anything about them (even if we knew what to do – which we often don't!)
It's no wonder everyone is getting TIRED.
You'd be forgiven for starting to wonder IS IT WORTH IT?
Is the business or career worth sacrificing home and family for?
But how will everyone survive if you slow down on work? Now is not the time to slow down – you haven't reached escape velocity yet, and if you slow down, you will lose all the momentum you have developed so far.
The pressure might not be visible to others, but you can feel it, every single day. It's relentless.
Maybe it's showing up as restlessness, insomnia, and a racing heartbeat. Maybe it's irritability, and a desire to hide from the world. Maybe it's physical health issues – digestive disorders, autoimmune diseases, weight loss, weight gain, cardiovascular disease or pre-diabetes. Maybe your loved ones are saying "this can't go on".
Maybe it's your own dark thoughts in those quiet moments. Or that sense of impending disaster. Or just a quiet missing piece – a loss of inspiration, a dull lack of motivation, a deep sigh as you face yet another day wondering "what's the point?" and "how much longer do I need to do this?"
How will this end? What will give out first?
Will you lose your health? Your family? Your financial security? Or, in the worst case, will you lose them all?
The bottom line in all of this is that sinking, sure knowledge that …
"I Can't Go On Like This!"
… and also, not knowing what you could possibly do differently.
Learn The Counter-Intuitive Secrets of Business Leaders Who Cash Out Without Burning Out
It's not your fault that you're stressed, overworked, and on the verge of burning out. It's our entire culture that's wrong.
Western industrialized cultures have a fatal flaw, and it is literally killing people. To put it simply, the standard education and business models treat people like machines – and we aren't designed to work like machines!
As a result of this fatal flaw, you probably grew up completely disconnected from your authentic source of power, relying inputs from outside to achieve your goals and make progress in life.
When we are disconnected from our own power, we have to use stress and adrenaline to get things done. This works in the short term (a few minutes or a few days), but the human body is simply not designed to live in a constant state of agitation. When we need to sustain a full-energy push for 3-5 years, or 6-10 years, or 9-15 years, stress and adrenaline just won't cut it.
We need something better. Something easier. Something infinitely more powerful than business-as-usual.
In the Emotional Mastery Program, you will open the door to an entirely new way of navigating life, relationships, business, goals, and motivation.
You Will Learn:
How to get immediate relief from painful or intense emotions. Instantly tame stress, anger, overwhelm, guilt, and many more!
Specific practices to reduce emotional drama in your life – so you can clear your mind and preserve your energy for moving forward and creating your vision.
How to access wisdom and guidance from your non-verbal inner intelligence – making decisions simple, and putting an end to doubt, confusion and second thoughts.
How to create relationships that are mutually fulfilling, joyous, and empowering – in business, at home, and in the community.
Powerful ways to support others through their emotional growth and healing, so you can build empowered teams at work, at home, and in your community.
The keys to designing a life full of ease, joy, freedom, and fulfillment – right now!
How can you discover this little-known information?
And How Can You Use It To Supercharge Your Success?
Hi! My name is Jenny Hale, and I did this the wrong way and made all the mistakes, just so I could be here today to spare you the pain I went through!
I was a high-powered business consultant and executive coach, working hard to build my financial independence using good, old-fashioned grit and hard work. I got great results for my clients, and I loved my work. But I was powering through on adrenaline, just as I had for my whole life, and one day my adrenals gave out.
Suddenly I was immobilized. My trusty self-motivation tools failed completely. I could no longer push and punish myself to get up and keep going. The well was dry. And time was still ticking on …
I had to find another way.
This was back in the early 2000s, when the science of motivation was much less developed than it is now, and hardly anyone knew that being a driven, hard working, high achiever is usually a sign that something is very much out of balance.
I was on my own.
Fortunately, I had an Honours degree in psychology and many years of business experience, and over the next two years I was able to track down (or develop for myself) the tools and techniques to completely rewire my brain.
I learned that it is actually possible to be motivated by something other than fear!
It's hard to describe the difference, especially to someone who is still running the old, fear-based stress program. It's a bit like trying to explain colours to a person who has been blind since early childhood.
The good news is that it is never too late to rewire your brain. I have taught these principles and practices to people of all ages from teens to retirees, to CEOs and founders, and to frontline workers in caring professions. They work for everyone.
And I have trained a team of brilliant coaches to support people on this journey, because I can't reach everyone in the world by myself. Our Emotional Mastery coaches have a depth of life experience in business, health professions, parenting, trauma, neurodiversity, men's work and women's work, and transformational practices from many traditions. Whatever your situation, we have a coach who will understand exactly what you need to succeed.
I honestly believe that understanding this information is everyone's birthright. Life is so painful and confusing when you don't understand how it really works. People deserve to have peace and freedom.
Do You Want To Escape Stress, Tension, Aggravation and Overwhelm?
Get Started In Just 3 Simple Steps:
Have a call with one of our consultants, to check that this program is right for you, and to determine the best format for your circumstances.
Complete your application for the program – this will help our team to match you with the best coach to support you, and allow the coach to get a sense of your situation before your onboarding call.
You'll be introduced to your coach, and oriented to the program, so you can get started right away on breaking out of those painful patterns and finally having the freedom to do what you really want to do in life!
Here's What You'll Walk Away With
Think of The Emotional Mastery Program As A 16-Week Accelerator For Your Emotional Intelligence – Taking It To A Whole New Level
Online Multimedia Training Materials
Study in the comfort of your own home or office, at a time to suit you, with unlimited repeats and extensive additional reference material if you want to do a deep dive into any topic.
One-to-one coaching sessions with your Emotional Mastery coach – for sensitive personal material, a personalised program of exercises, and guidance in doing the advanced practices.
Each week's material will be explored in a live Q&A session with an experienced Emotional Mastery coach. Get your questions answered, connect with the community, and tap into the expertise of a qualified Emotional Mastery coach.
Specific, Practical Exercises
Clearly defined, simple yet effective practices to build those emotional "muscles", making power and peace of mind a daily experience.
Download audio recordings of guided practices so you can listen and practice anywhere, any time.
You'll have a Facebook group to discuss each week's material, share insights, questions, and breakthroughs, and get to know the other participants in your group.
Aside from your coach, you will also have an accountability buddy (or buddies) within your group. Someone who can discuss your journey with you, and help to keep you motivated through the inevitable challenges.
Additional Support Materials
While you are in the Emotional Mastery Program, you will have access to our Clients Only area, which is full of additional resources on specific topics such as trauma, attachment, grief, and much, much more. New material is added every month.
You will have lifetime access to our Members Only area, which is full of additional resources on specific topics such as emotional intelligence, communication skills, boundaries, conflict resolution, and much, much more. New material is added every month.
In addition, you will have lifetime access to the Emotional Mastery Graduates Facebook group, where you can continue your practice and growth in a supportive community.
what do people get from the emotional mastery program?
Hear What Some of Our Clients Are Saying About Their Experience
Tom
"It's very easy to get overwhelmed, and I am able to use the emotional regulation techniques to come back instead of freezing and paralyzing. I am able to … work better and produce better results, and reduce the overwhelm, so it's a positive spiral."
Carolina
"I was burned out when I found this program. I had no idea how much I was running on adrenaline. It was really strange to be calm for the first time in my life. But now, I wouldn't live any other way."

Ziv
"Changing the the patterns part of the program is absolutely fantastic. I could change the pattern inside of me that was there for maybe 10, 15 years or even longer, and basically with some practice in a few weeks I could change the pattern, and that's amazing."
Do you want to get freedom from intense and painful emotions in 30 days, and to finally get the peace, power, and unprecedented results you truly deserve?
I Am Ready!
Click Here To Apply Now
Hear What Some of Our Clients Are Saying About Their Experience
"Life Changing"
"Meeting Jenny was one of the luckiest things of the past decade – her wisdom on emotional intelligence and managing trauma has been life changing." – Violet
"I used to have super bad coping mechanisms"
"Before learning to master my emotions I was overwhelmed … now I have routines, self-discipline, self love, and I am much more happy" – Mia
"Priceless"
"Going from a place where I didn't understand emotions and suppressed all emotions to a place where I can use my emotions to guide me and be of service to other people." – Ole
Do you want to start getting peace of mind, productivity, and sustainable, authentic motivation in 30 days or less, and finally get the results you deserve?
I Am Ready!
Click Here To Apply Now
Join Risk-Free With Our Unique Three-Way Protection!
Our Money-Back Guarantees Offer you 100% Peace Of Mind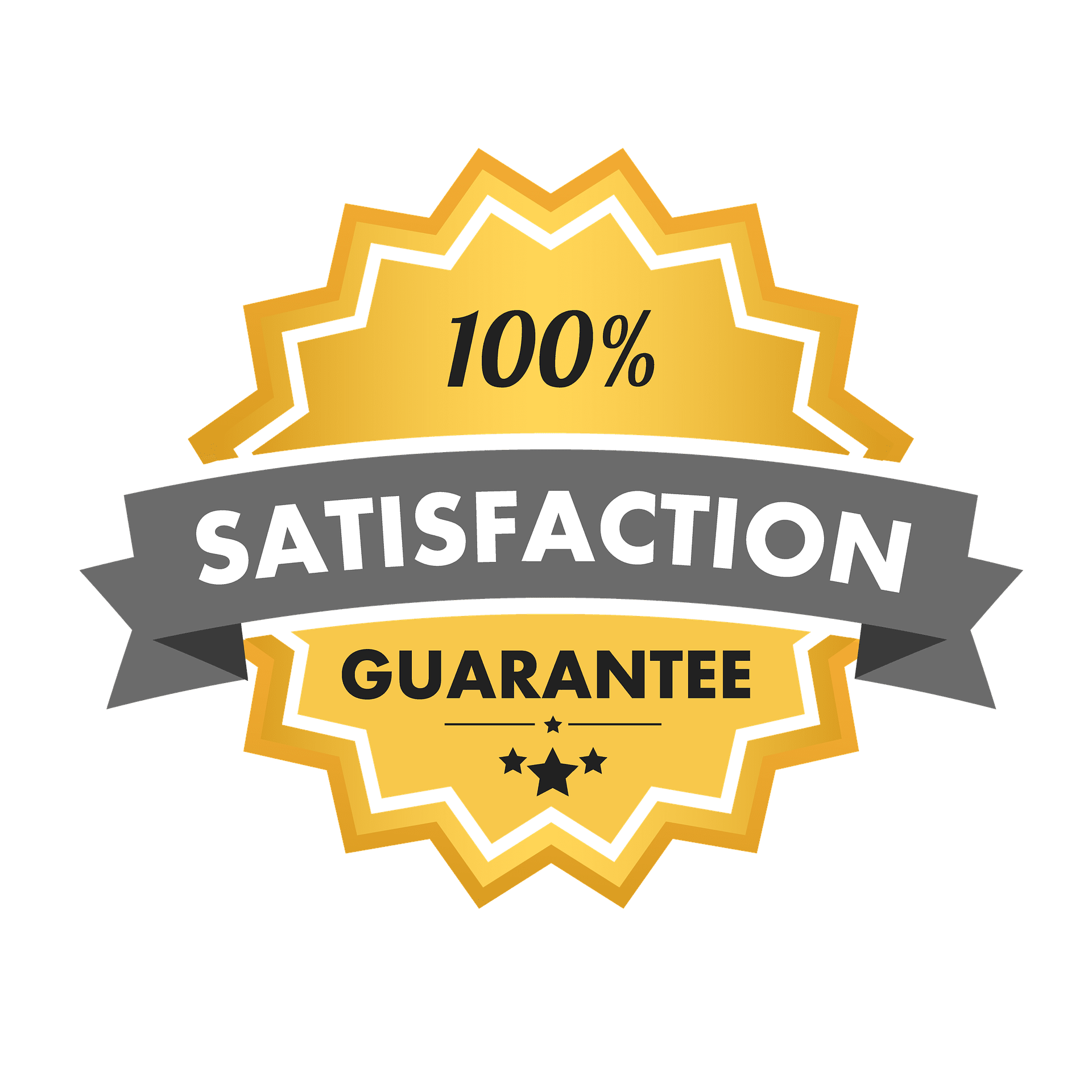 We are so confident in the quality of our material that we offer a unique three-way guarantee:
1. First Look Quality Guarantee
After you have received your introductory materials and seen the Week 1 content of the Emotional Mastery program, if for any reason you don't feel that this program is for you, simply speak to one of our consultants and you will receive a full, 100% refund.
2. Life Happens Guarantee
Once you have started the Emotional Mastery program, if for any reason you are unable to continue one the original schedule, simply speak to your coach, and you will be able to transfer to a future program for no additional cost.
3. Results Quality Guarantee
After you have completed the entire Emotional Mastery program, if you don't feel that you have received value worth at least twice what you paid for the program, simply speak to one of our consultants and you will receive a full, 100% refund.
If Your Questions Aren't Answered Below, Let's Chat About It!
Who is Emotional Mastery for?
The Emotional Mastery program is for people who are looking to break through to a new level of performance, productivity and creativity!
The program teaches science-based skills, which can be used by anyone. The program is designed for adults (age 16+), who are generally well. People under medical care for any illness which affects the emotions should get medical advice if they have any doubts about their suitability for the program.
How Much Time Will It Take?
Each week's learning material is approximately 45-60 minutes. We recommend journalling, discussing it with your program buddy, and setting aside 15 minutes a day to practice the skills.
Can These Patterns Really Be Changed After All This Time?
Absolutely! The magic of neuroplasticity means that nothing about your thoughts or emotions is set in stone – everything can be changed. You just need the right information and skills.
What If Something Comes Up And I Can't Finish The Course?
We cover all the contingencies – you are always welcome to transfer to a later program is life events get in the way. Your coach will help you to make that decision, should it be necessary.
How Can I Be Sure This Will Work?
It has worked for everyone who has tried it so far!
As long as you to the work, the program works. It's not enough to absorb the theory – you need to do the practice.
We are so confident in our program that we guarantee it works – if you complete the full program, do all the recommended study and practice, and you don't feel you have gained value at least twice what you paid for the course, we will refund your money in full (spoiler alert – it hasn't happened yet!)
Most participants describe the program as "priceless", "incredible" and "life-changing" … but you can discover that value for yourself when you do the program!
NOW THE MILLION DOLLAR QUESTION IS
The best time to plant a tree was 40 years ago. The second best time is today.
Now is the moment you take the next step to making your dreams a reality.
You can finally break through to new levels of power, productivity and creativity!
Click To Book A Call Now!
Limited Spots Available!