Growing Out of Codependency
Are you feeling helpless in your relationship? Do you feel dependent on others and constantly seek their approval that you have lost confidence and trust in yourself? And life feels like a journey where you give a lot but receive little in return?
This was the story for VijayaSree before she joined the Emotional Mastery Program.
She was struggling with codependency. Understanding how relationships work and creating healthy ones was a breakthrough for her. Now she has not only transformed her life and her relationships, but she is also able to help others navigate their way in similar situations.
Let's take a closer look at codependency and the tools we can use to grow out of it.
Codependency
Codependency is excessive emotional or psychological reliance on a partner. The signs of this behavior include difficulty communicating and making decisions in relationships, difficulty in identifying one's own feelings, and having poor self-esteem from lack of trust in oneself while constantly seeking approval from others.
We all experience some form of codependency in different phases of our lives. Rather than judging this as good or bad, it is better to understand how relationships work and what tools we can use to reframe and develop healthy connections.
Understanding Relationships
Relationships are key to our well-being. When we understand how they work we are able to intentionally choose and grow them. When we don't understand how relationships happen, how they function, and how they develop, we can easily fall into a state of trance.
Then we feel powerless, victimized, and helpless. But it doesn't have to be that way.
"I had been in toxic relationships for quite a while and it was hard for me to really get out of that pattern. There were dynamics that I could not understand. I was repeating the same mistakes again and again," recalls VijayaShree.
Through the Emotional Mastery Program, she learned how relationships are created and how to set healthy changes in motion, allowing her to break free from destructive partnerships and develop healthy ones.
We all function differently because we have diverse mindsets, experiences, needs, and priorities. Understanding this is vital in all relationships.
"We have different versions of reality playing in our heads. Understanding this has allowed me to develop compassion towards myself, others, and all of humanity," says VijayaSree.
She now sees reality and relationships beyond right and wrong. Making sure we are respectful of one another because we have different ways of functioning is more important to her. This awareness has allowed her to cultivate better relationships.
Once we have this understanding, we can be intentional about our relationships and set boundaries accordingly.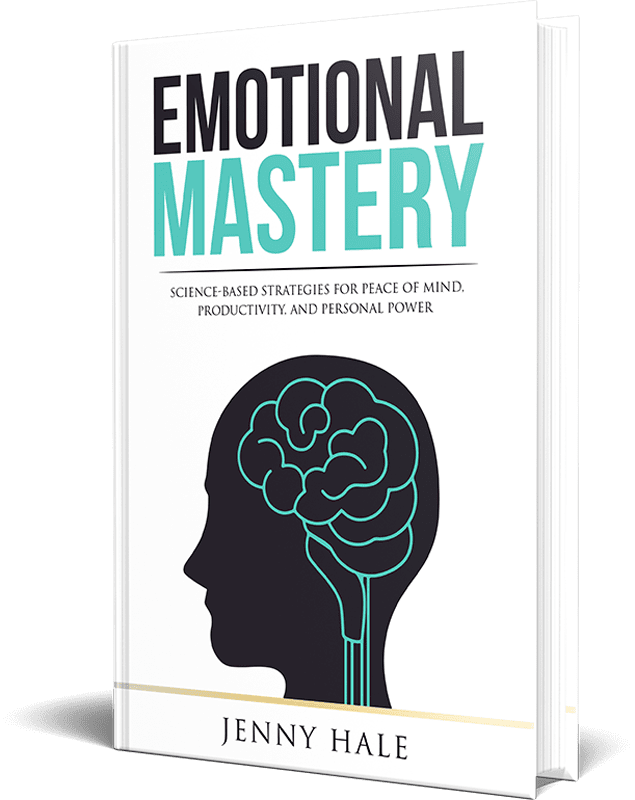 I Want A Preview Of Emotional Mastery - The Book
Being Intentional & Setting Boundaries
Intentions direct us while boundaries safeguard us in our path of developing healthy relationships. Without intentions and boundaries, we can feel lost and powerless.
VijayaSree learned that having clear intentions and setting boundaries were crucial in balancing the acts of giving and receiving in her relationships. "This has been a game-changer," she says.
"I would give everything to the other person and think I deserve very little. And this completely changed when I understood that this was just a misconception that I had about me based on life experiences when growing up," she adds.
With clear intentions and safe boundaries, she now feels she has earned the love and respect she wants while also being able to give.
"Before doing the Emotional Mastery course, I had a huge lack of self-esteem. I didn't know how to respect myself. Therefore, I didn't know how to be respected by others, and I didn't know how to breed safe relationships."
"And that really changed everything about how I see myself, how I feel about myself, how much I love myself now…how much I care for my own emotions and my own needs while being respected by others because I am very clear and concise about what I need, how I may need it, and to accept it as well, which was also a challenge," she reflects.
When we understand how relationships work, become intentional, and set boundaries, we can further expand our own gift of understanding, love, and compassion to our families, communities, and beyond.
Moving Forward
When we pull ourselves out of codependency, we experience a more compassionate and richer reality. Else, we end up living in a blurry reality where we don't understand how relationships work and don't have the tools to change them.
When we understand relationships and use the right tools, our relationships blossom, and we experience growth in both giving and receiving.
Two years after taking the Emotional Mastery Program, VijayaSree now feels a complete transformation in herself and her relationships.
Previously she felt like she gave a lot but did not know how to ask and receive. Asking for anything would hurt her self-esteem. She felt she deserve little.
This course helped her see the misconceptions she had formed based on her past experiences. Now she is no longer tied to her past. She is now clear and concise about her needs, able to set healthy boundaries, and expresses them.
These tools and techniques have helped her develop meaningful relationships and self-esteem. In addition, she is also able to offer a helping hand to those in need.
"I am able to feel the healthy changes happening to myself and also able to help others," she says.