The Authentic Living project was born as a result of requests from people who had been exposed to the Hale Method(TM) through Jenny's teaching, couples coaching, and/or one-to-one mentoring. Many people wanted this information to be available more widely – so here it is!
Are you sick and tired of suffering in relationships?
Contantly struggling to get the results you want in your work?
Had enough of the same, frustrating conversations?
Looking to have professional and personal relationships be more empowering and fulfilling?
Authentic Living is here to help.
Whether at work or at home, the quality of our life is largely determined by the quality of our relationships.
This website is designed to be a "one stop shop" for all good quality information and advice about emotional intelligence in work and relationships, including our most important relationship – the relationship we have with ourselves. It is a place where highly qualified and experienced coaches and trainers can be recognized for their expertise, and introduced to a wider audience.
The initial information was curated by Jenny, based on her decades of experience in coaching and mentoring individuals, couples, and groups. As the site develops, curation decisions will be made by a committee, to remove any possible bias from the choices.
Jenny Hale, creator of the Hale Method(TM), has an Honours degree in Psychology, and decades of experience as a coach, trainer and mentor. She supports people in having the results they really want – in business and communities, as well as family and romantic relationships. She has identified the fastest ways to break through disempowering lifelong patterns and achieve unimaginable results – without doing years of therapy!
Emotional Mastery PROGRAM
Want more? For a limited time we are offering our Emotional Mastery Program at a DEEP DISCOUNT.
Emotional Mastery Program – personalized coaching in how to successfully apply powerful emotional intelligence techniques for less stress, more peace of mind, freedom from emotional pressure and drama, healthy and joyous relationships, and a life lived with power and authenticity.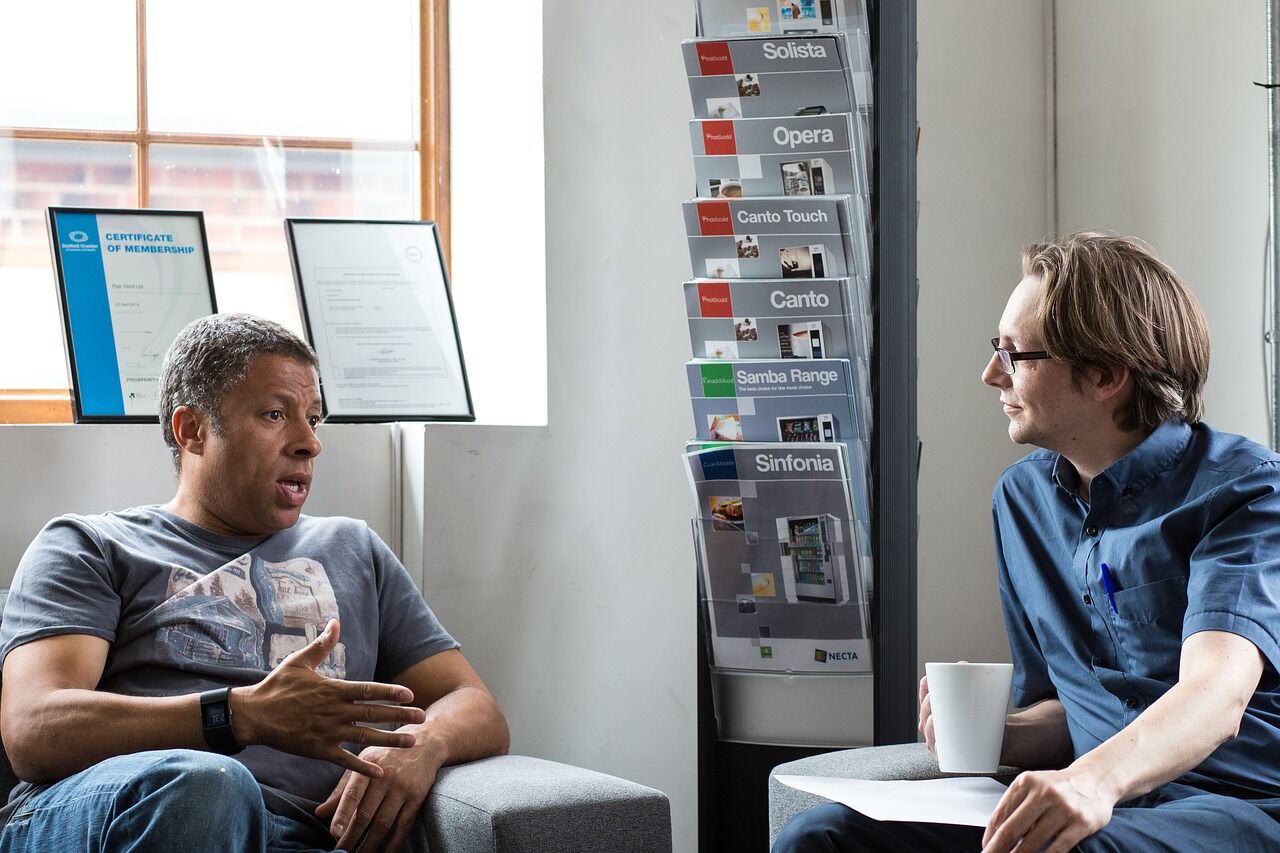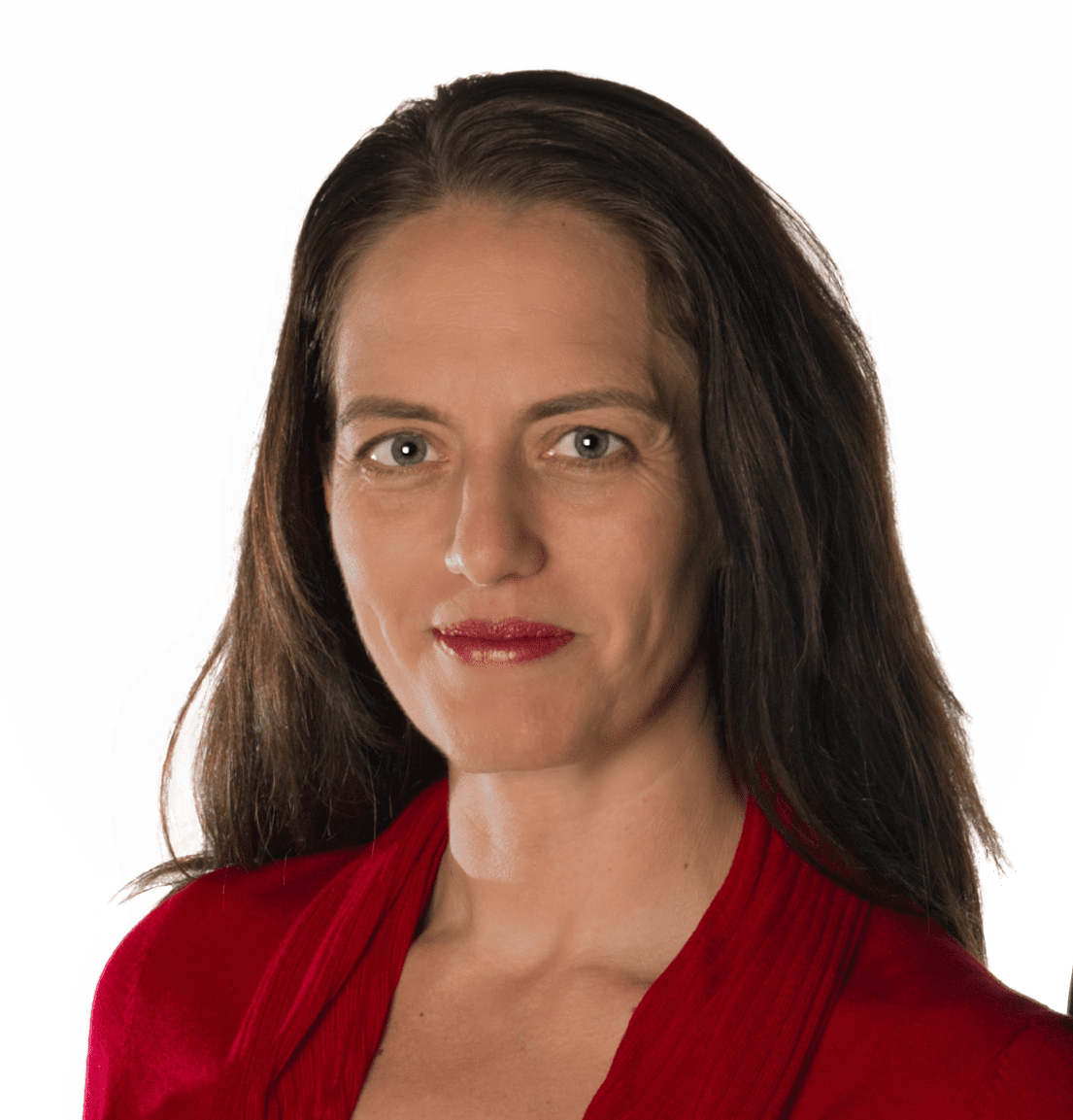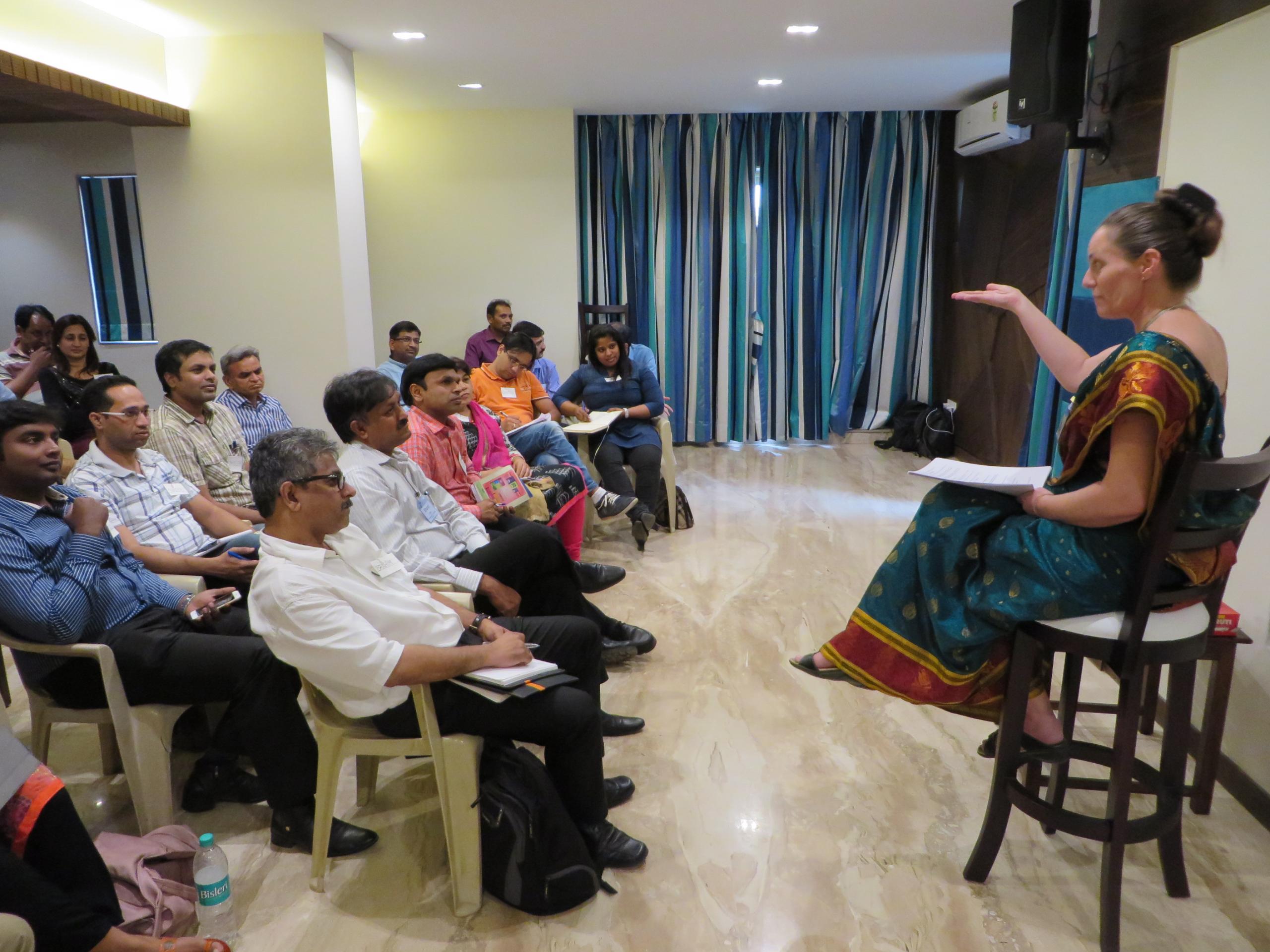 VijayaSree Feres
Europe
Spirituality | Holistic Health | Women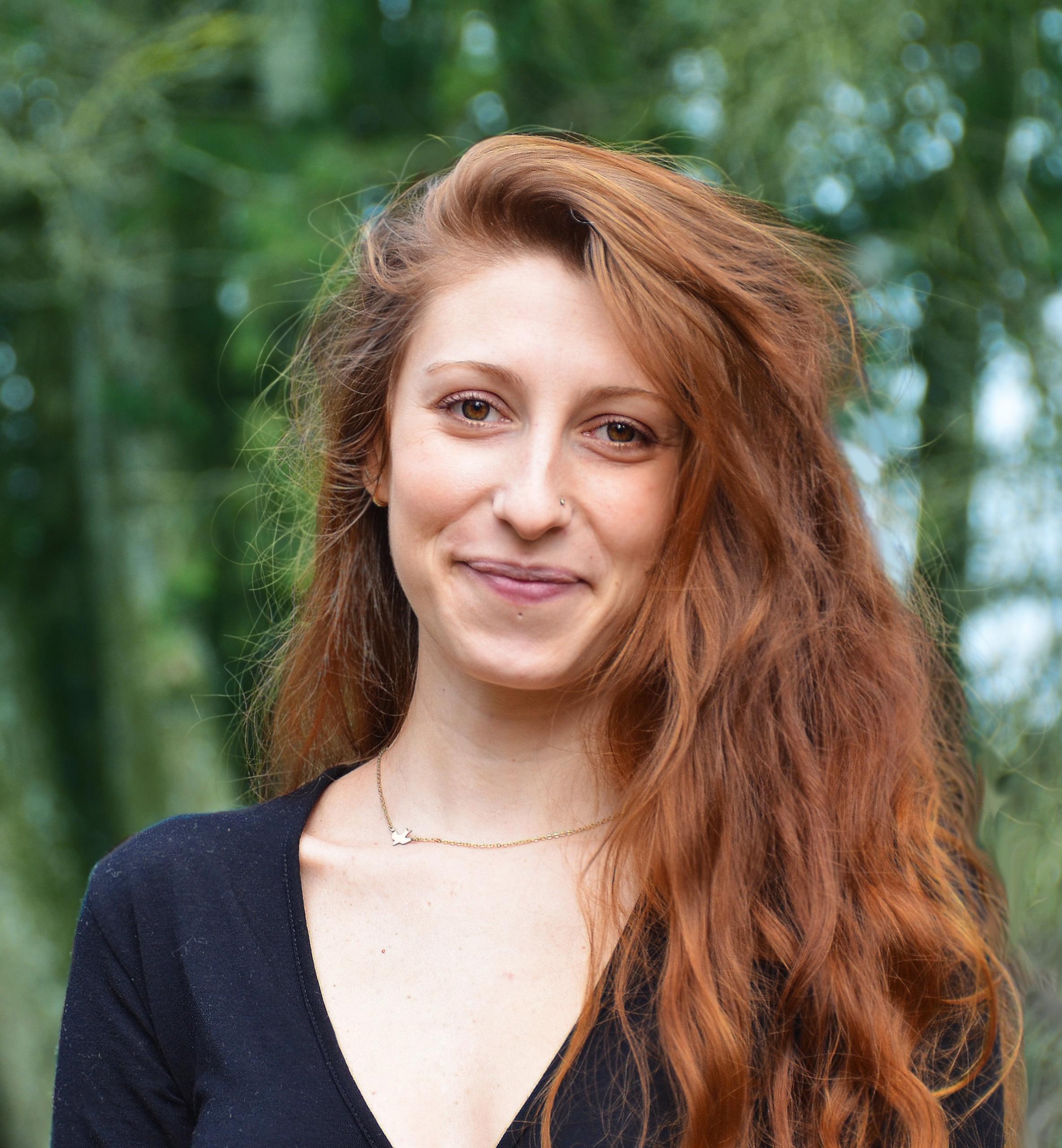 Vijayasree is a Holistic Therapist, Hatha Yoga & Meditation teacher, and Shakti Priestess, with a background in performing arts, who draws from more than 10 years of hands-on experience.
An intuitive Healer, she has studied Ayurveda, Traditional Chinese Medicine, Theta Healing, Non-Dual Tantra, Trauma Therapy, and more. As a Therapeutic Yoga consultant, she coaches people to regain perfect health and empowers them to create the life that they really want.
She has been offering one-on-one intuitive massages and holistic modalities, and facilitating workshops & women's circles in Europe and Asia for a decade, offering a safe space for people to reconnect to their bodies, broken parts and suppressed emotions, to find and live their deepest truth and highest purpose.
Her natural hyper-empathy, together with her years on stage, led her from an early age to a deep understanding of human nature (mind, body & emotions) and its intrinsic sacredness – and helped her develop practical ways to embody this wisdom.
A self-described "spiritual nerd", she has dedicated her life to pursuing two main questions: 'what is God?' and 'how to end suffering?'. Her work celebrates the Divine in all forms and is focused on helping others reconnecting to and fully embodying Its timeless wisdom, which is nothing less than the wisdom of the Spiritual Heart we all carry within.
Tom Hale
Asia/Pacific
Relationships | Embodiment | Men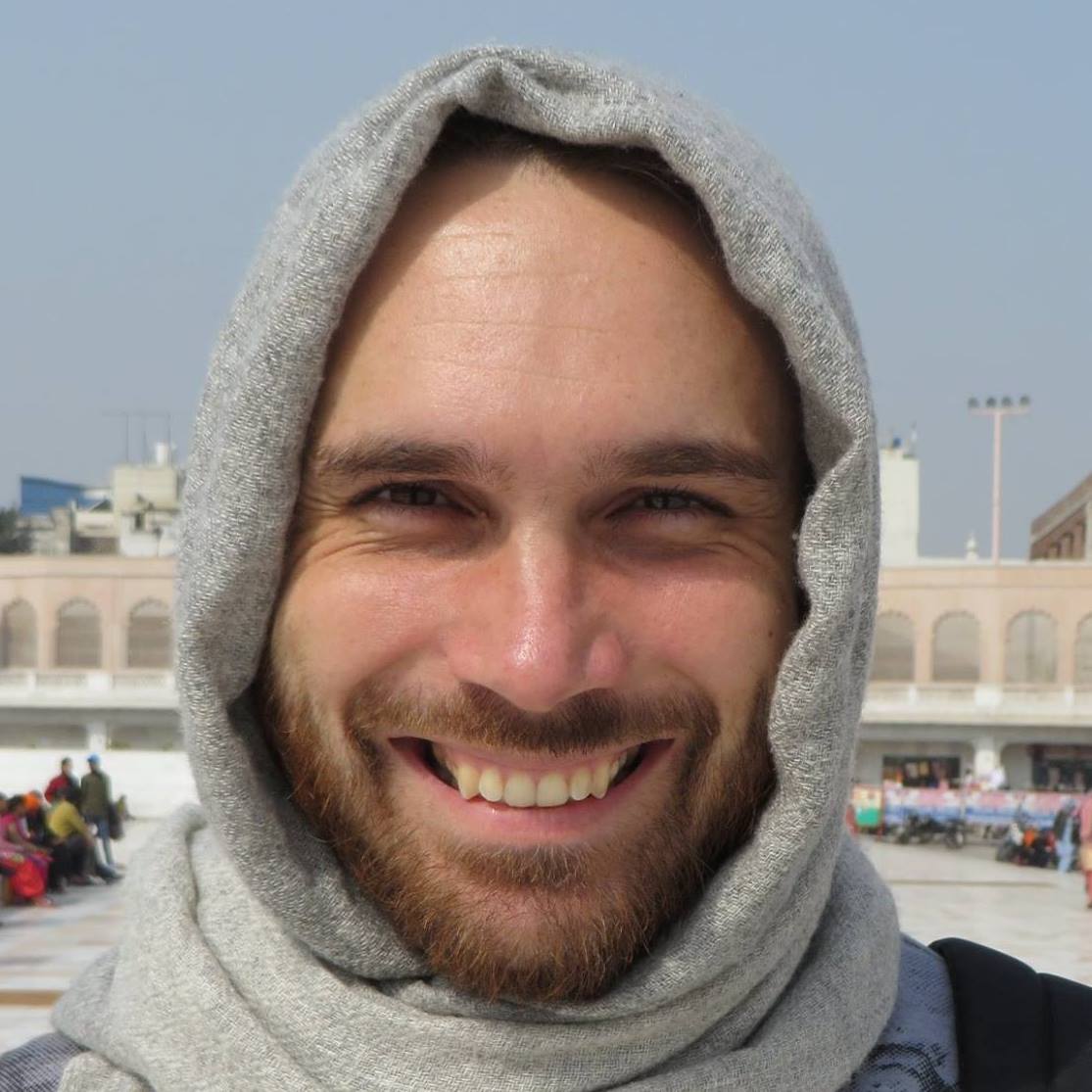 Tom has more than 15 years of experience in teaching, leading project teams, facilitating complex conversations, and supporting people to break through their limitations. He enjoys working with people who are committed to taking their emotional experience of life to the next level. His commitment is to your freedom, empowerment and authentic self-expression.
His corporate leadership, management background and structured approach to life bring focused leadership and clarity. He combines this with the intuition, body awareness, compassion and patience learned through his practice of yoga and meditation.
Tom can see your pathway to a new you, even when you doubt the path exists, and he holds the space for you to grow into the person you want to become.
Tom has many years of experience holding relationship discussion circles and workshops focused on emotions and relationships, and he has been holding men's groups for the past five years. He lives on the tropical island of Koh Phangan with his partner, and his Siamese cat. His main interests are technology, interpersonal communication, and personal development.
Cadence Ford
Asia/Pacific
Polyamory | LGBTQIA+ | Attachment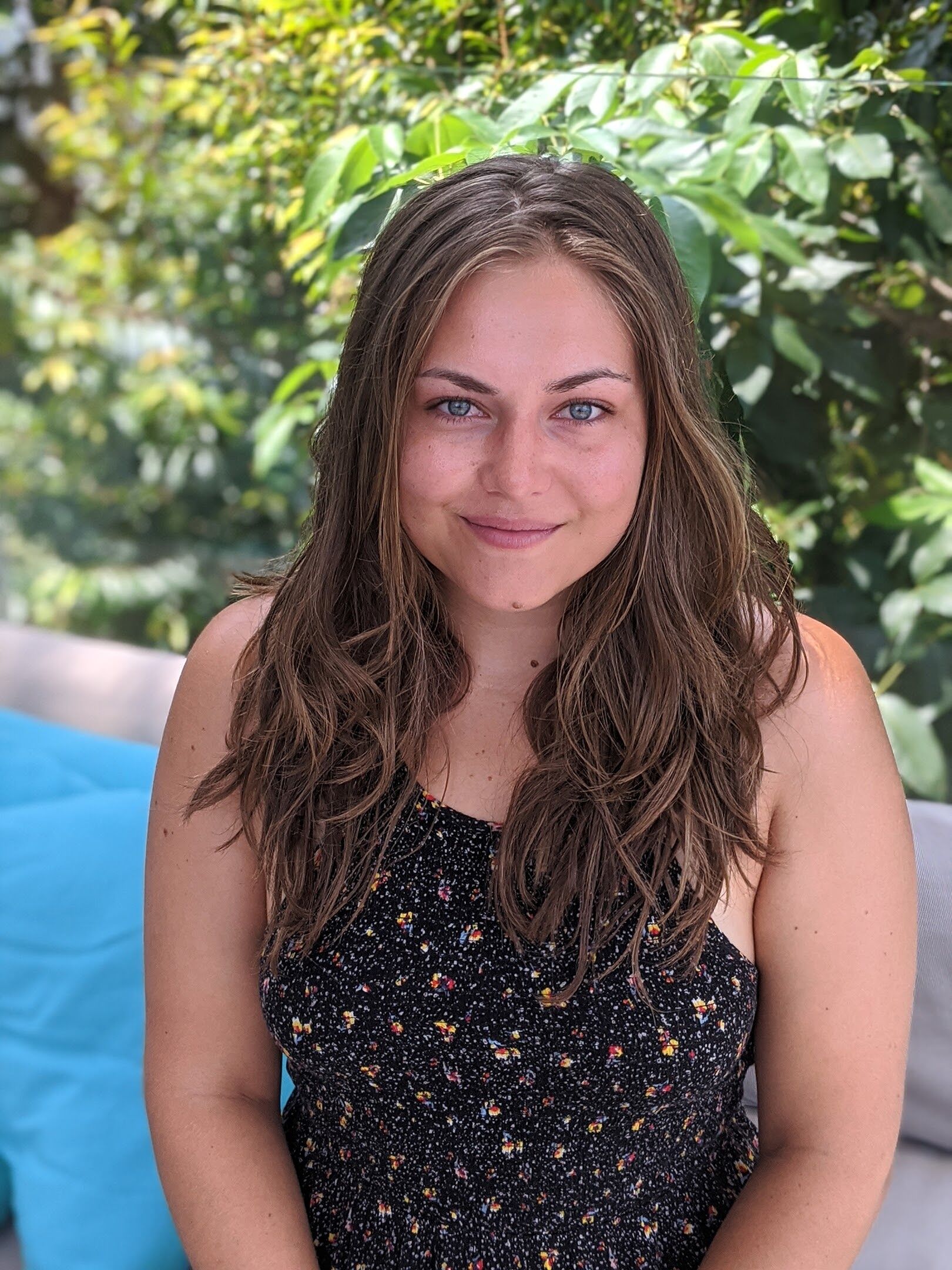 Cadence Ford is a compassionate coach based in Melbourne, Australia, with a solid background in psychology and anthropology. She is queer identifying with a keen interest in relationships, specializing in non-traditional styles, including polyamory, sex work, and BDSM dynamics.
Drawing from her personal lived experience, Cadence brings a profound understanding of the challenges and joys that come with embracing non-traditional relationship styles. She creates a safe and non-judgmental space for clients of all gender and sexual identities to explore their desires, navigate complexities, and develop effective communication and boundaries.
In addition to her passion for relationship coaching, Cadence has a strong focus on developmental trauma and attachment. She is dedicated to helping clients find safety and connection, supporting their journey towards emotional well-being and personal growth.
Tailoring her coaching strategies to the unique needs of each individual, Cadence empowers clients to build healthy and fulfilling relationships. Her holistic and person-centered approach fosters self-awareness, emotional resilience, and the cultivation of meaningful connections.
If you are ready to embark on a transformative journey of understanding and personal growth, Cadence is here to provide guidance and support. Whether you are navigating non-traditional relationships or seeking healing from developmental trauma, she is committed to assisting you in returning to a place of safety, connection, and authenticity.
Josh Renton
Asia/Pacific
Joy | Self-Compassion | Mindfulness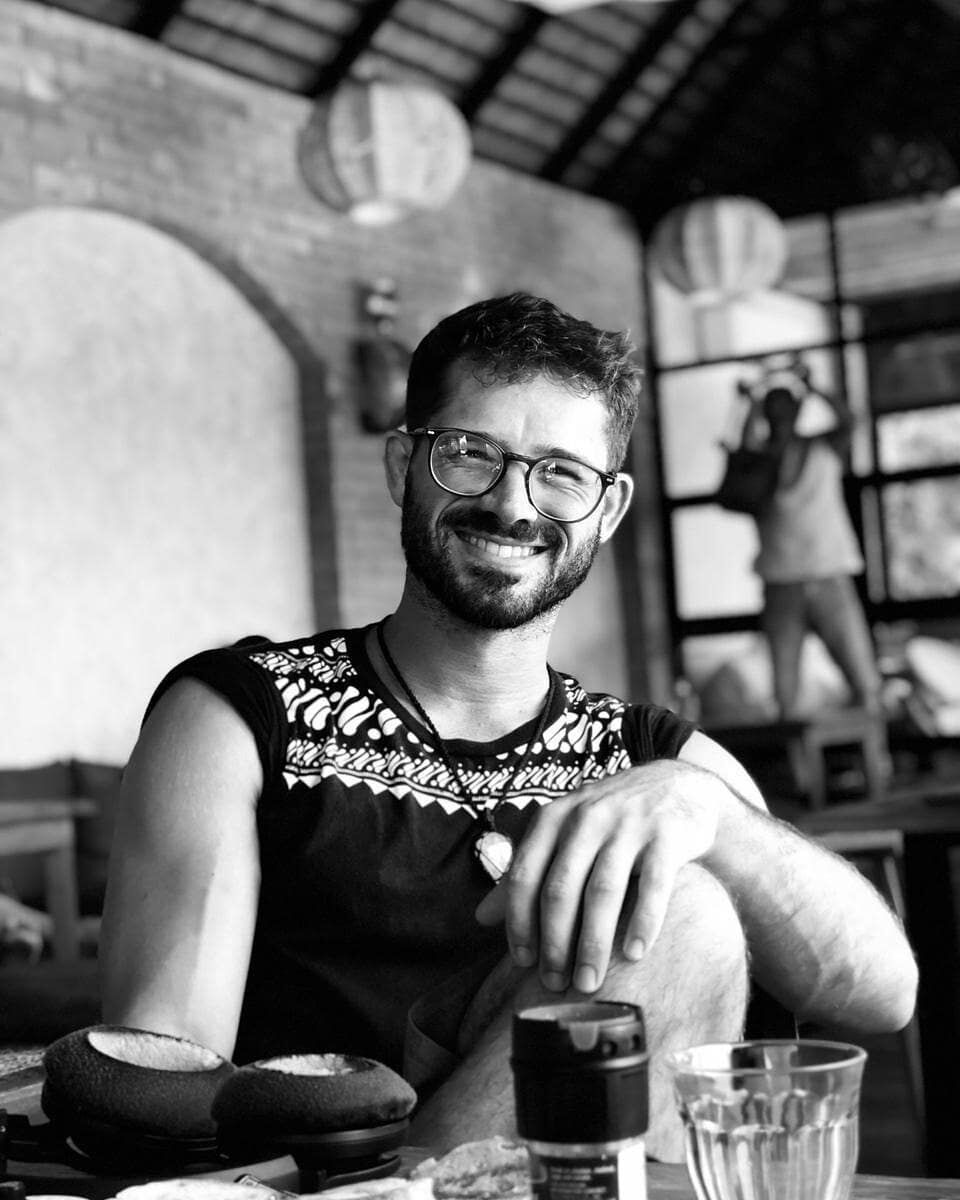 Originally hailing from the UK and now based in Asia, Josh Renton is a dedicated mindfulness coach with a profound spiritual practice. Through his own transformative journey, he has cultivated a deep understanding of mindfulness and the pursuit of freedom from suffering. Rooted in his experiences, Josh's coaching style centers around self-compassion, mindful awareness, and embodiment.
Josh's empathetic nature and unwavering support create a safe and non-judgmental space for personal growth. Drawing on his own spiritual practice, he guides individuals towards embracing self-compassion, and fostering a kind, gentle approach to themselves and their experiences. With a firm belief that everyday life should be joyful and infused with fun, Josh assists people in releasing subconscious beliefs that keep them stuck in negative patterns.
Passionate about mindfulness, Josh encourages individuals to develop a mindful awareness of the present moment, enabling them to navigate life's challenges with clarity and presence. By cultivating this awareness, clients gain the tools to transform their relationship with their thoughts, emotions, and external circumstances.
Valia McDonagh
Europe
Parenting | Work-Life Balance | Purpose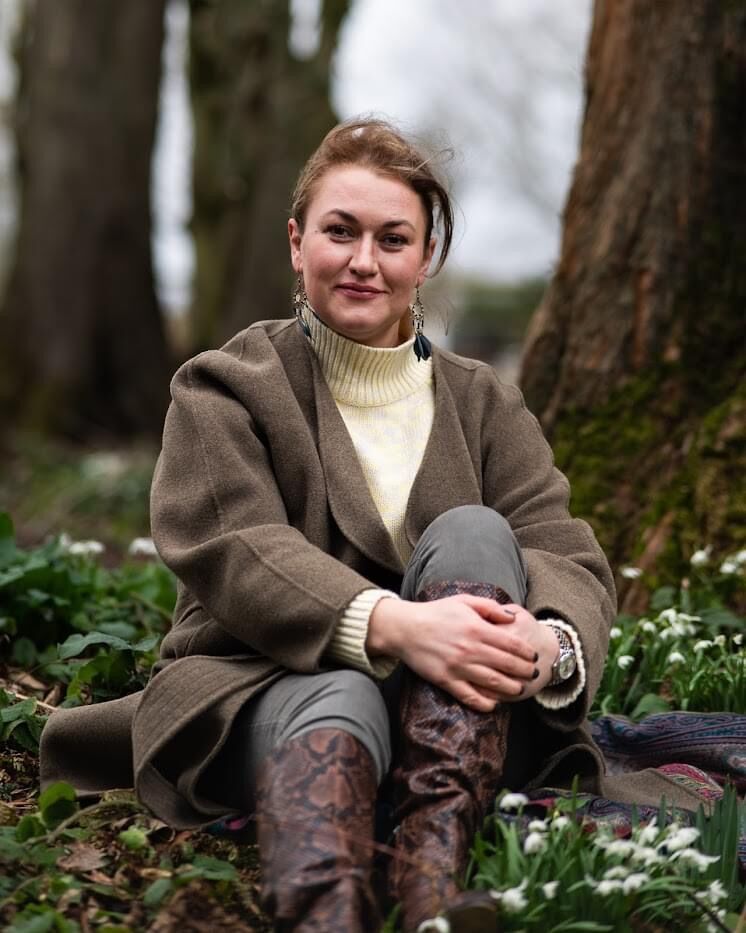 Valia McDonagh is a UK based emotional well-being coach with a deep-rooted passion for helping individuals unlock their true potential, overcome obstacles, and follow their hearts, Valia's coaching journey revolves around nurturing the most vital aspect of life: oneself. She firmly believes that the state of our inner being reflects in the world around us, prompting her to empower clients to strike a harmonious balance between family, work, and life purpose.
Boasting two decades of corporate financial services experience, Valia has excelled in leading, developing, and mentoring both teams and individuals. Her coaching style has been uniquely shaped by her role as a mother to four wonderful and quirky children. It is this blend of professional expertise and personal experience that positions Valia as a valuable resource for working parents and professionals seeking an authentic and fulfilling balance aligned with their life priorities.
Valia's coaching services cater to those embarking on a transformative journey of self-discovery. Through her guidance, clients gain profound insights into their true selves, articulate their purpose and desires, and forge deep connections based on a solid foundation. Valia's dedication lies in supporting individuals as they embrace their authentic selves and create a life that integrates family, work, and personal growth with harmony and fulfillment.
Jemma Irvine
Asia/Pacific
Parenting | Perfectionism | People Pleasing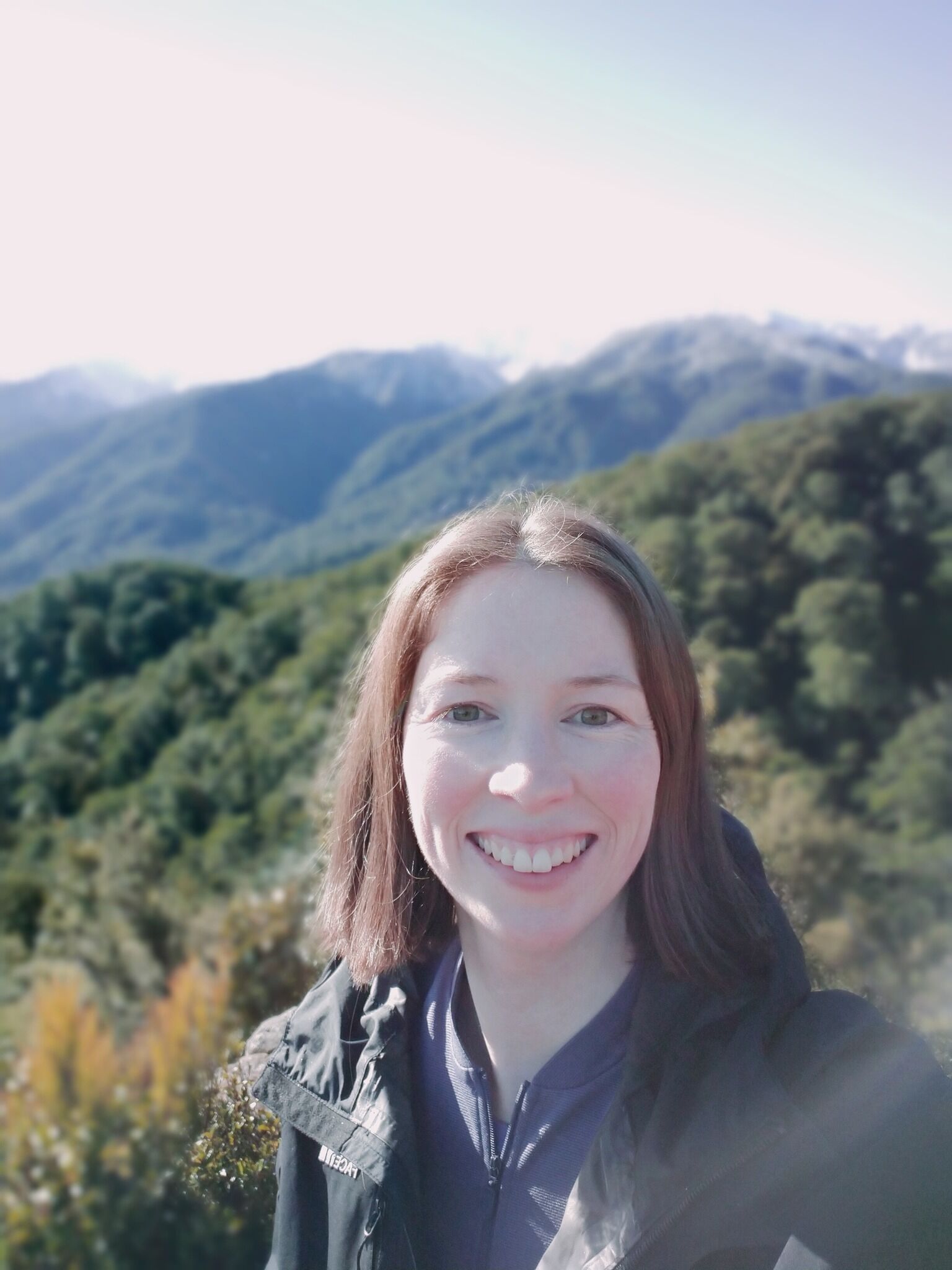 Jemma Irvine, based in New Zealand, brings a wealth of experience and empathy to her practice. With 15 years of nursing experience under her belt, Jemma has supported individuals through some of the most challenging and frightening moments of their lives. Drawing on this background, she infuses her coaching with deep empathy and understanding, creating a safe space for personal growth and transformation.
Jemma's journey towards authenticity has been shaped by her upbringing in a deeply religious family. Overcoming religious trauma, toxic shame, and the burden of people-pleasing, she has emerged as a passionate advocate for helping others break free from the chains of perfectionism and shame. Her mission is to empower individuals to embrace their true selves, leading joyous and authentic lives.
After the birth of her daughter, Jemma discovered the Hale Method and a strong interest in early childhood development. This knowledge allows her to guide parents in integrating emotional intelligence into their parenting journeys. Through mindful parenting techniques, Jemma supports parents in breaking the cycles of generational trauma, enabling them to create nurturing environments for their children.
For those seeking to embark on a transformative journey towards authenticity, joy, and emotional well-being, Jemma Irvine is the dedicated coach you've been searching for. Allow her to guide you through the process of shedding people-pleasing tendencies, embracing imperfection, and cultivating self-compassion.
Dr Jessica Harvey
Asia/Pacific
Sexuality | Relationships | Embodiment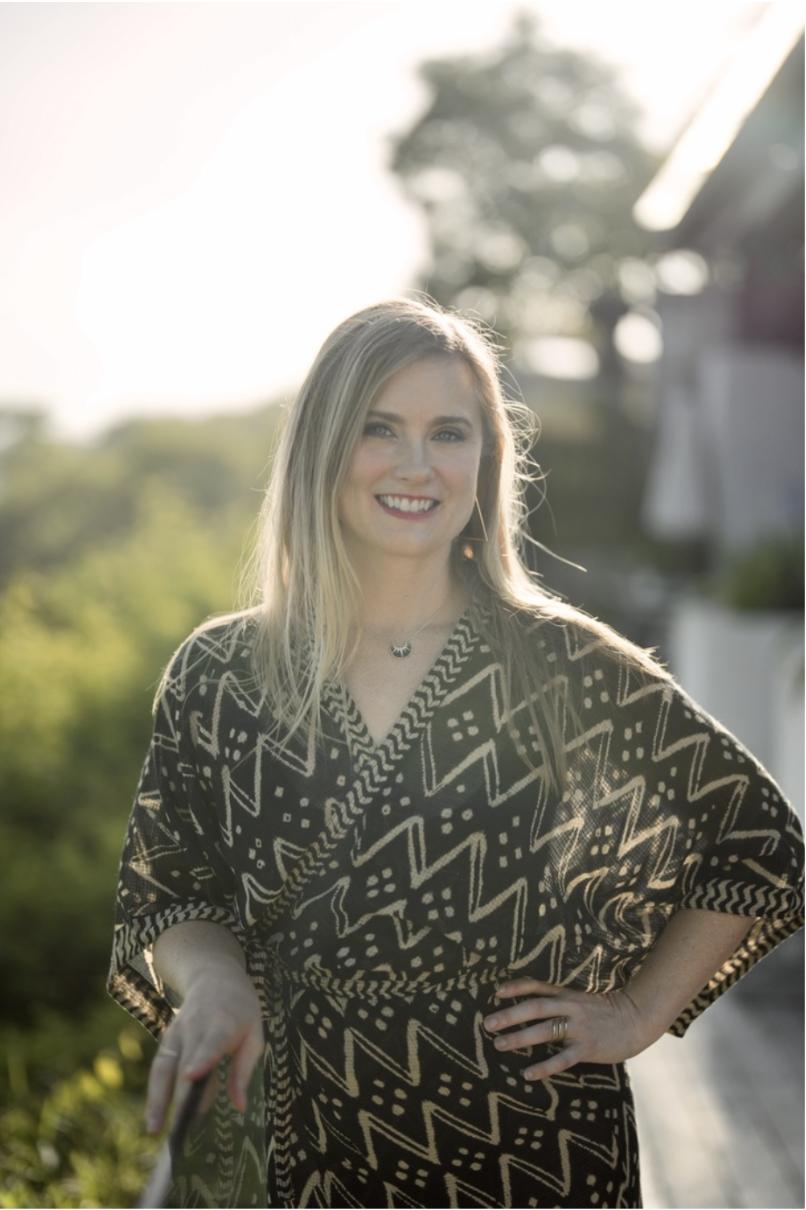 Jessica Harvey, PhD, is an MIT-trained organic chemist, founder of Bliss Science, and your Tantric Scientist. After a successful 10-year career as an academic researcher in organic chemistry & neuroscience, she broke free of lab life to pursue experiments in consciousness & sacred sexuality (a different kind of 'chemistry,' you might say).
As a scientist, Jessica was stuck in her head and cut off from her body, emotions, and intuition. She tried to 'logic' her way through relationships and life – which resulted in chronic fatigue and anxiety and terrible sex.
After years of numbing herself through overwork and drinking, she left her career and went on a journey to say 'yes' to what scared her. Discovering tantra for the first time brought her a spiritual and sexual awakening. She spent 4+ years in tantric communities in full-time study and practice, where she finally stopped overthinking everything by connecting with her body, welcoming the truth of her experience, and relaxing into her feminine power.
Now she works with CEOs, founders, and leaders in tech, science, and consulting. She has helped hundreds of men, women, and couples to have the passionate sex life and connected relationship they crave.
Jessica's methodology comes from years of deep study in: parts work, sacred theater, narrative therapy, process work, meditation, breathwork, non-duality, neo- and classical tantra, attachment theory, trauma, and hatha yoga.
Her professional credentials include certification by the International Coaching Federation at the PCC level, Layla Martin's Sex, Love, and Relationship coaching (VITA), and Process-Oriented Psychology with David Bedrick.
Vicki Colin
Europe
Holistic Health | Wellness | Leadership
Vicki Colin is passionate about embodied presence, sustainable healing and growing conscious leadership. This involves exploring, experiencing and empowering sustainable SOULutions and freeing mankind from the limitations and disease of mass conditioning and imbalance.
Vicki has travelled, studied, journeyed, explored and co-created a vast spectrum of healing and wellness modalities.
She specialises in both Tribal and Vibrational Medicine and has over 30 years of experience. Apart from breathwork, sacred ceremonies, sound healing, writing, rights of passage, shamanic & clinical bodywork, she is passionate about traditional medicine from each continent, right brain education, conscious coaching and WOW (Wisdom of Water Sessions).
"It is truly my sacred honour to journey with my Earth Family and witness their real time transitions into authentic WHOLEness and absolute WELLness".
Kim Lijffijt
Europe
Happiness | Developmental Trauma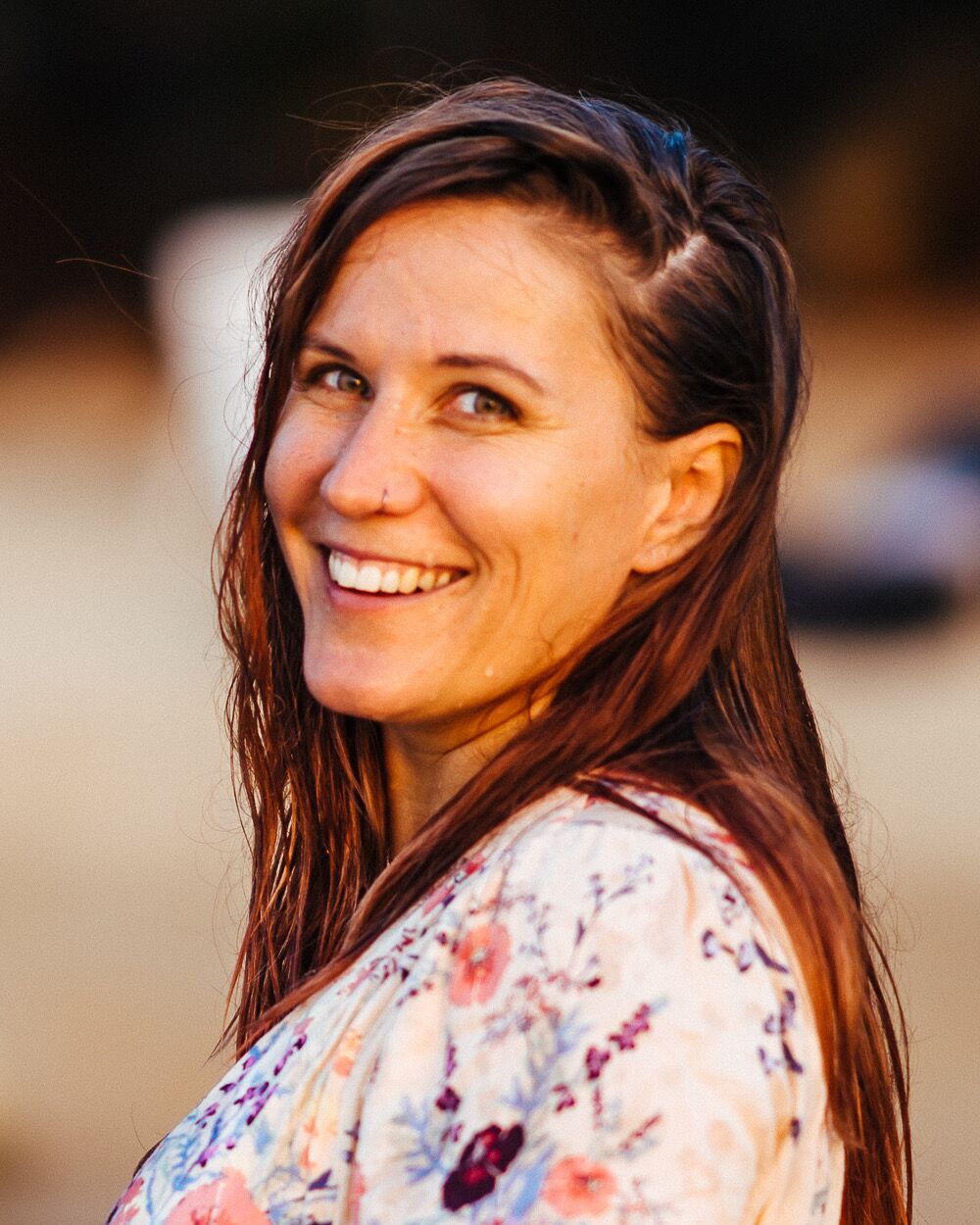 Kim has been a teacher, mentor and guide in the area of education for nearly eight years. When it comes to Emotional Mastery, she learned most of what she knows through personal experience.
Growing up with a severely mentally ill mother, she lacked a proper role model in childhood. However, being a strong intuitive feeler as well as an intellectual analytic, she rose above her home situation and turned this tragedy into her strength.
Learning from anything she could get her hands on related to the topic of 'How to Live a Happy Life', her journey has taken her from ancient Greek philosophy through years of meditation practice to courses in psycho-analysis.
She used her innate strengths and inquiring intelligence to become the person she is today: solid, caring, and a guide for others, pointing the way towards a different, emotionally fulfilling, and stable way of being.
In 2020, Kim was struck by a truck while cycling in the Netherlands. She remains on medical leave, recovering from her injuries.
We wish her a full and speedy recovery.