Unlock Your Full Potential: Master Stress, Empower Your Team, and Transform Your Results
Watch The Video Below To Find Out How
Scientifically Proven Emotional Mastery Techniques Help You Conquer Stress, Connect With Your Team, And Unlock Powerful Leadership Skills You Never Knew You Had
Are you constantly feeling overworked and drained, struggling to find balance between the demands of work and personal life?
You may have pushed yourself relentlessly to achieve your professional goals, thinking sacrifice is the price of success. But the constant pressure is affecting your satisfaction and your team's performance, and the people in your personal life want more attention than they are getting.
You need more than just determination and intellect to excel as a leader – you also need emotional mastery.
As an executive coach who's been through burnout myself, I'm committed to helping driven professionals like you attain sustainable success.
What if there was a way to

achieve your full potential as a leader

without compromising your health or personal life? I invite you to join me on a journey of emotional mastery that can provide the missing piece.
If you're an accomplished professional struggling with stress overload and seeking deeper fulfillment beyond surface-level achievements, this program is for you.
I want to equip you with the key to unlock this level of sustainable success – a deceptively simple yet profoundly effective approach called Emotional Precision.
Mastering Emotional Precision will give you benefits such as:
Stress Mastery: Develop the skills to effectively manage stress, reducing its impact on your work and personal life.
Enhanced Leadership: Transform into a more capable and resilient leader, equipped to handle challenges with composure and clarity.
Improved Work-Life Balance: Establish sustainable work-life boundaries, allowing you to excel in your career while enjoying a fulfilling personal life.
Authentic Communication: Learn responsible communication, enabling you to express your authentic 'yes' and 'no' with grace.
Emotional Regulation: Gain mastery over your emotional reactions, replacing impulsive responses with thoughtful, controlled actions.
Deeper Connections: Strengthen relationships through deep understanding and the ability to respond empathetically to others' emotions.
Fearless Change: Navigate transitions and challenges with confidence, embracing change both within yourself and in others.
Hidden Obstacles Overcome: Identify and overcome hidden obstacles that have hindered your journey toward reaching your peak potential.
Are you ready to use emotional precision to unlock the better leader within?
The Simple Steps for Emotional Precision
Step 1
Master your Emotions
This skill isn't about suppressing or ignoring your feelings; it's about understanding, regulating, and harnessing them effectively. Imagine being in control of your emotional responses, even in the most challenging situations.
As a leader, mastering your emotions becomes a superpower, influencing not only your own success but also the success of those you lead.
Step 2
Leverage Emotional Wisdom
Emotional wisdom is the ability to navigate and interpret emotions, both within yourself and in others, with deep understanding and empathy.
Developing emotional wisdom through our program equips you with the wisdom to make decisions rooted in emotional intelligence, fostering harmonious relationships, and achieving remarkable leadership success.
Step 3
Master Emotions in Others
Mastering emotions in others is the art of fostering emotional intelligence in your team and colleagues. It's about creating an environment where individuals feel valued and understood, enabling them to bring their best selves to work.
This skill transforms you into a catalyst for personal and professional growth, fostering a culture of emotional awareness, collaboration, and outstanding performance within your organization.
From Burned Out To Fulfilled: My Journey From Workaholic To Mindful Leader
I'm Jenny Hale, an accomplished executive coach and seasoned emotional intelligence expert with an Honors degree in psychology. With a career spanning decades, I've dedicated my life to empowering individuals across diverse industries to transform their leadership and live with deeper purpose.
Like many, I once believed that success meant relentless achievement, often at the cost of my well-being. I followed the traditional path, suppressing my emotions, and found myself overwhelmed and disconnected.
Then in my late 30s, the ceaseless stress led me to adrenal fatigue. Being unable to work at all was terrifying. I knew I had to fundamentally change how I operated, or I risked losing myself completely.
With my background in psychology, I voraciously researched the latest on emotions, neuroscience and the mind-body connection. It involved intense study, trial and error, and a dogged determination to uncover what was missing.
But finally, my efforts paid off – I had a breakthrough.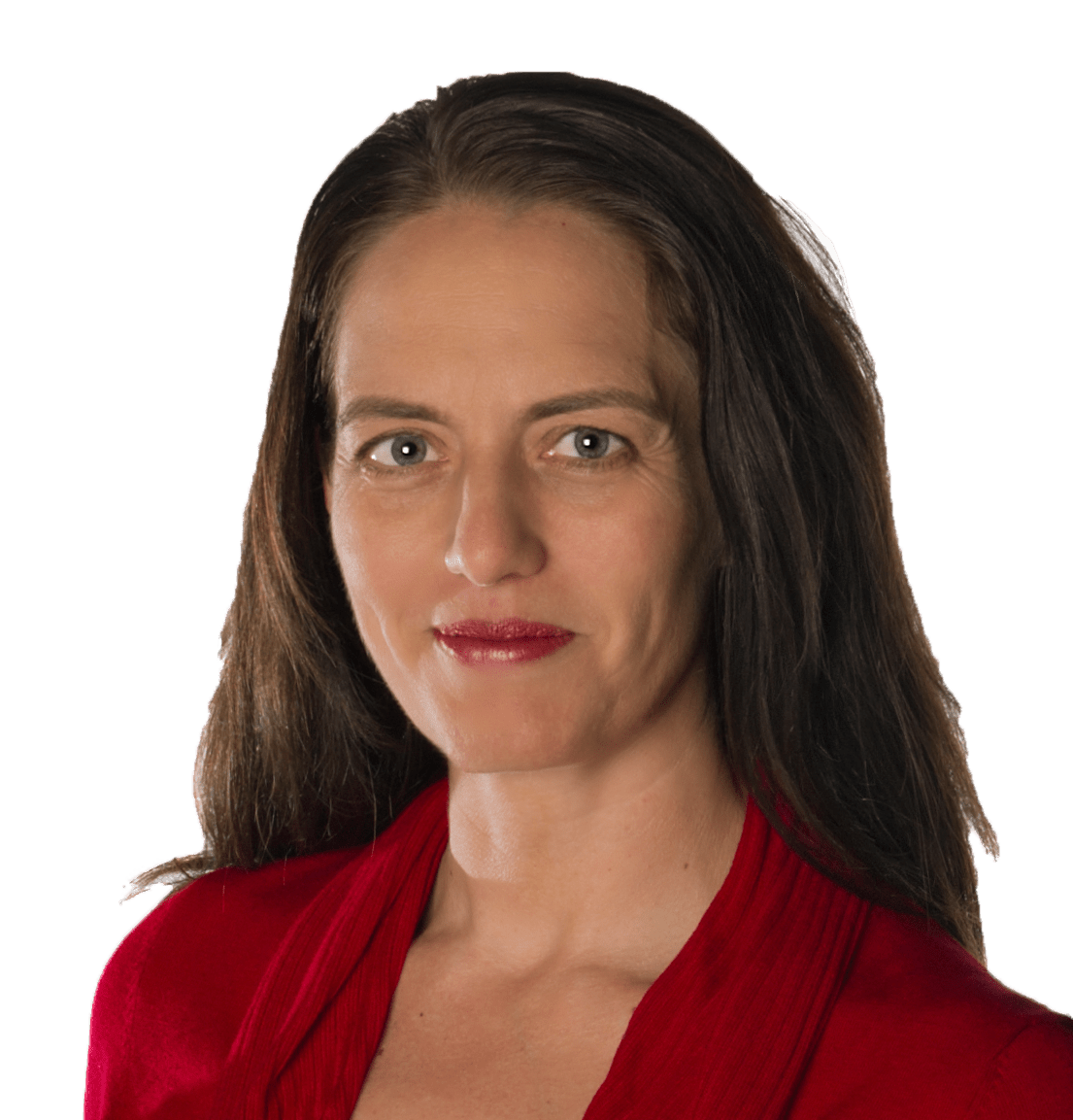 The Surprising Reason You Still Feel Stressed and Unfulfilled
In the realm of workplace stress, common factors like unreasonable workloads, insufficient support, and an imbalanced work-life equation contribute significantly.
However, they only tell 90% of the story.
The remaining 10%, often overlooked, is the realm of emotional intelligence (EI) – specifically, the micro-skills of EI that are paramount in modern leadership.
While soft skills are acknowledged as crucial, standard training programs cover only a portion of this vital 10%.
You might wonder, as an analytical professional, how subtle emotional skills can hold the key to addressing leadership challenges.
The truth lies in the existence of a spectrum of nuanced emotional capabilities that often remain underdeveloped, even if you possess general emotional awareness.
This slight 1% difference in skill level between having soft skills and achieving emotional mastery can yield results that differ exponentially.
This is what I call emotional "precision." Just as precision driving is a learnable skill that can be life-saving, emotional precision holds the potential to profoundly impact your performance and fulfillment.
This emotional precision is the missing 1% holding you back from transformative leadership.
Emotional Precision: The Subtle Superpower For Total Leadership Transformation
Now that you know the real cause of the problem, this is the "real solution" on a MACRO level:
The root cause of your leadership struggles is a lack of emotional precision.
The real solution is emotional mastery training.
This training equips you with the vital emotional skills needed to conquer workplace hurdles, build strong team connections, and reach peak performance.
Don't just take it from me; these results are tried and true.
After Motorola's employees received stress management and emotional intelligence training, productivity skyrocketed by an incredible 93%. A 2009 study found leaders who applied emotional intelligence skills to boost engagement saw a 38% increase in productivity and a 27% rise in profitability.
Unleash Your True Leadership Potential with The Hale Method
If you're ready to escape overwhelm, master your emotions, and unlock your full potential as a leader and human being…
This is your moment.
It is my pride and joy to introduce to you our flagship program.
Peak Potential With The Hale Method of Emotional Mastery.
In just 6 months, you'll attain the skills, mindset, and confidence to thrive under pressure like never before and take your organization to new heights.
In this personalized coaching program, you'll master research-backed emotional intelligence techniques to take control of stress, improve work-life balance, boost productivity, enhance leadership skills, and unlock your full human potential.
This isn't just a random assortment of tips and tricks. The Hale Method combines decades of coaching experience with Jenny's unique emotional mastery framework grounded in psychology and neuroscience.
The step-by-step training is designed to rewire your brain for resilience, equip you with skills to understand yourself and others at a deeper level, and set you up for sustainable success.
What You'll Get:
Study in the comfort of your own home or office, at a time to suit you, with unlimited repeats and extensive additional reference material if you want to do a deep dive into any topic.
Personalized 1:1 Coaching
One-to-one coaching sessions with your Emotional Mastery coach – for sensitive personal material, a personalised program of exercises, and guidance in doing the advanced practices.
Each week's material will be explored in a live Q&A session. Get your questions answered, connect with the community, and tap into the expertise of a qualified Emotional Mastery coach.
Clearly defined, simple yet effective practices to build those emotional "muscles", making power and peace of mind a daily experience.
Download audio recordings of guided practices so you can listen and practice anywhere, any time.
Get access to our Emotional Intelligence Community where you'll get ongoing support to discuss each week's material, share insights, questions, and breakthroughs, and a likeminded community to connect as you integrate these skills into your life.
Plus these incredible bonuses!
The Peak Potential Program also includes these amazing bonuses, each designed to accelerate your journey to peak performance and maximum fulfillment:
Lead with Empathy:
The Hale EI Workplace Method
Transform your leadership style with practical strategies to implement emotional intelligence at work. You'll learn techniques to connect with your team at a deeper level, handle resistance smoothly, and create an environment of trust and empathy.
The ability to lead with wisdom and heart is invaluable, yet so few training programs even touch on it. This bonus alone would cost you $1,997 if hired an executive coach. But you get it free when you join the program today.
Work-Life Mastery:
Balance & Boundaries with The Hale Method
Discover my proven framework for establishing work-life balance and setting healthy boundaries. You'll get access to prioritization tools, stress-reduction methods, and sustainable strategies to keep work from encroaching on your personal life – or your personal life from impacting your work performance.
Consultants charge upwards of $2,500 to help executives improve work-life balance. But you get lifetime access to this system absolutely free.
Communicate with Clarity through The Hale Method
Master the art of compassionate communication through video lessons on responding to emotions with empathy. You'll become an inspirational leader who motivates through understanding.
Building a culture of trust and psychological safety at work is priceless. But consultants easily charge over $5,000 for empathy training. You get this digital course at no extra cost.
Master Your Emotions:
Conflict Resolution with The Hale Method
Get tools to remain composed in challenging situations and transform reactive outbursts into thoughtful responses. Instead of being controlled by difficult emotions, you'll be equipped to regulate them effectively.
High-end psychologists charge upwards of $300 per hour to teach emotional regulation skills. But you get access to this video course absolutely free.
Speak Up, Scale Up:
Lifetime Access to Group Coaching
Get personalized feedback and troubleshoot challenges in a supportive small-group setting. You'll master the techniques faster with the insights from expert coaches and peers on the same journey.
Individual coaching to refine emotional intelligence skills can cost over $10,000. But you get this high-level mentorship and accountability built right into the program.
More than $20,000 Value included for free
The combined value of these bonuses is over $20,000. But I include them free because I'm committed to setting you up for lifelong success, not just short-term solutions.
When you register for the program today, you're not just getting stress relief and performance coaching, but a whole system for total life transformation.
Don't spend another day stuck in stress and mediocrity when emotional mastery and peak performance is within your reach. Join the program now and become the leader you were always meant to be, at work and in life.
Escape Overwhelm And Unlock Your Full Leadership Potential with The Hale Method
Don't miss your chance to join our next Hale Method cohort starting on September 21st.
With only 8 spots available, act quickly to secure your place in this transformative program.
why choose the hale method?
Personalized Coaching: Get 10 hours of 1-on-1 coaching from experienced Emotional Mastery coaches.
Comprehensive Learning: Access over 50 hours of online multimedia materials.
Community Support: Engage in weekly small group sessions and connect with like-minded professionals in our private online community.
Interactive Workshops: Participate in interactive feedback workshops to refine your skills.
Proven Results: Experience personal and professional breakthroughs through emotional mastery.
Passionate Team: Jenny understands the struggles you face because she's been there herself. She's on a mission to empower professionals like you to master their emotions and thrive.
Affordable Transformation: For just $3,996, you'll gain access to a comprehensive 6-month program that includes personalized coaching, virtual workshops, and a thriving community. This investment will repay itself many times over in terms of improved team performance, reduced turnover costs, and strengthened leadership capabilities.
Secure your spot in the next cohort
Click the button below to reserve your spot in the upcoming cohort. Choose a payment plan that suits your budget and gain instant access to our "Preparation for Success" training.
Join a supportive community and connect with your coach before the program begins.
We're Looking For a Few More
Dream Clients
Work With Us To Supercharge Your Success
Seize this opportunity to work directly with a world-class expert and a team of trained emotional intelligence coaches to finally reach your peak potential!
Hear What Some of Our Clients Are Saying About Their Experience
Harmonious Teams
"You have revolutionized my relationship with my lead developer – both professionally and personally."
–
Craig O., Start-up Founder and CEO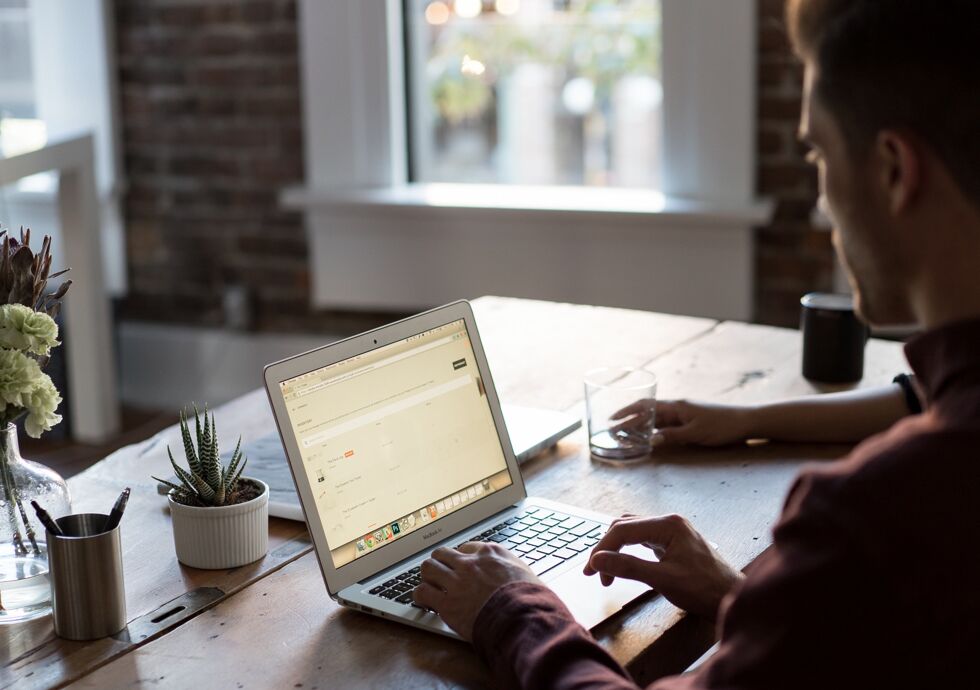 Calm in a Crisis
"My team used to be afraid to bring problems to me because I got stressed and frustrated. Now it doesn't matter what bad things happen – when the team comes to me I stay calm, and we brainstorm ways to deal with it. My staff are so much more confident and productive now!"
– Carl A, serial startup founder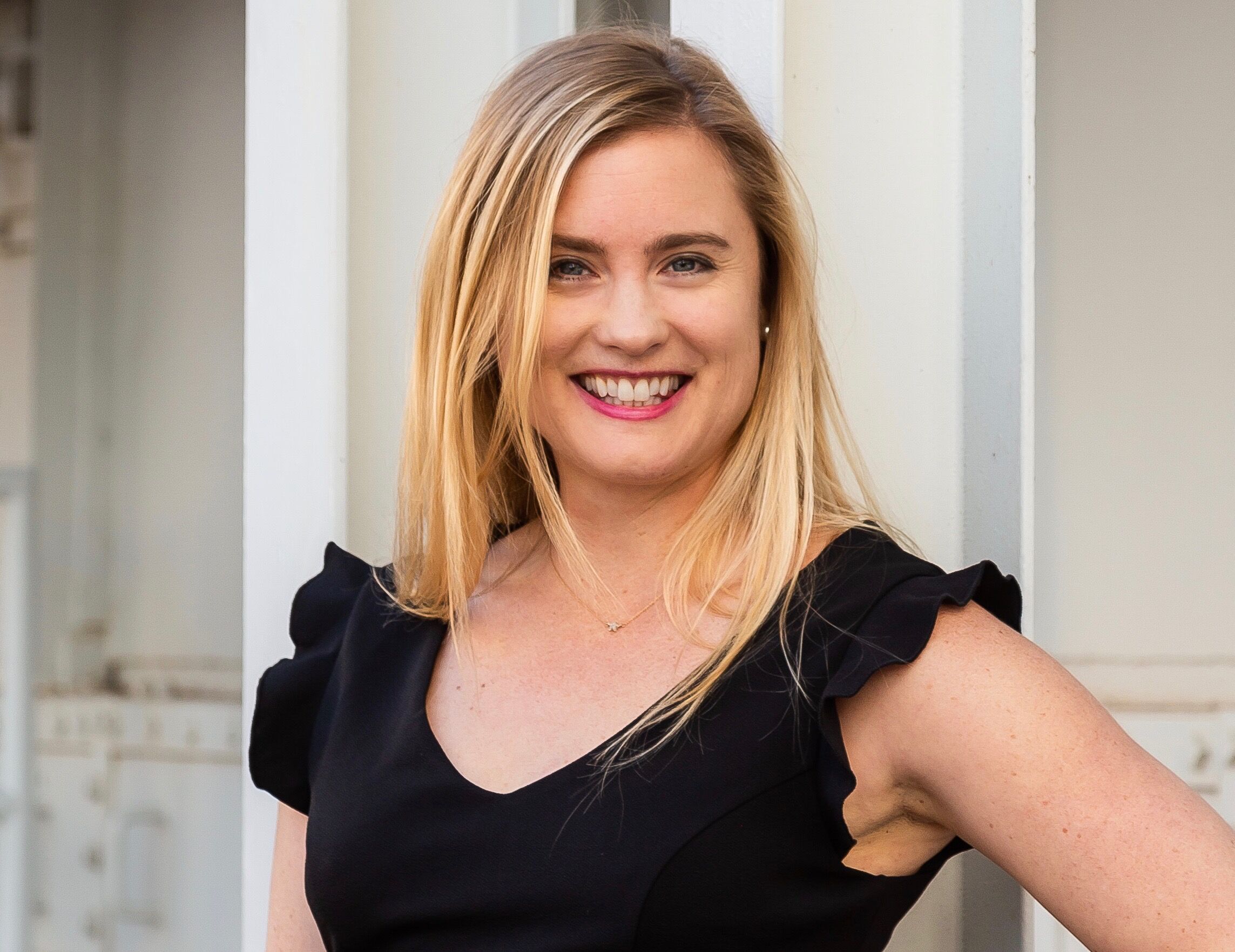 Grounded Confidence
"The most valuable thing I learned was … how our emotional world and subconscious realm can cooperate and work with our analytical brain. This course had helpful references and examples from professionals who have been studying the subconscious and the emotional realm for many years. Getting all of that information, I took away a grounded confidence in the importance of that emotional realm, how to work with it, and then how to talk about it to other people who might have my same skeptical background."
– Dr Jessica Harvey, Ph.D.
Improved productivity, leadership skills, work-life fulfillment, and overall success.
Are you ready to unlock your full potential?
I Am Ready!
Click Here To Apply Now
Smart leaders recognize this investment for what it is – not a luxury, but a necessity.
You may think it seems indulgent to invest time and money in your own emotional intelligence skills when you have urgent business to handle.
But consider the cost of NOT taking action – the chronic stress, strained relationships, and lack of work-life balance will only become more damaging over time, both personally and professionally. And your urgent business will be handled much better when you and your team are working with emotional precision, instead of dealing with emotional distraction.
Traditional solutions like counselling or medication only provide temporary relief from symptoms.
The Hale Method addresses the root cause by equipping you and your team with emotional skills that will benefit you for life.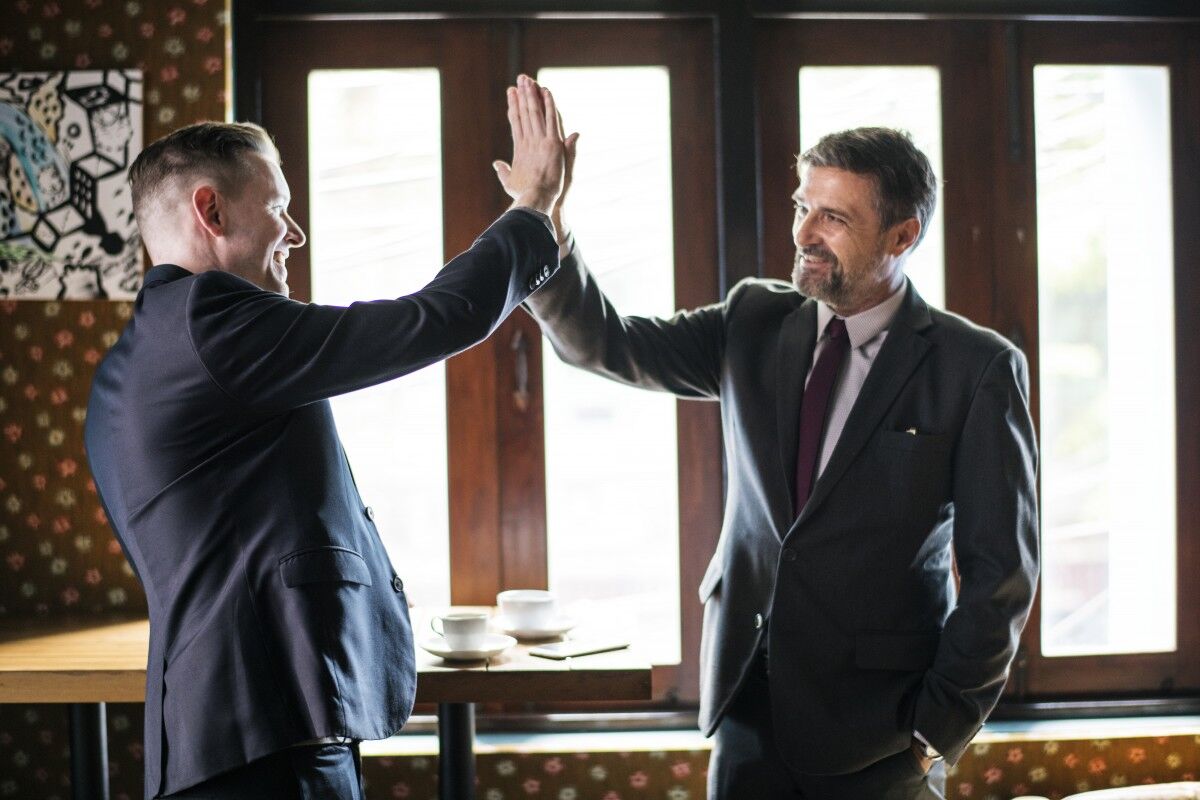 For a limited time only, you can gain access to this transformative 6-month program for just $3,996.
The program pays for itself many times over through concrete benefits like:
Transformative Leadership: This isn't just about achieving remarkable results; it's also a smart long-term investment. By fostering a culture of emotional intelligence and personal growth within your team, you'll ultimately save money through improved productivity, reduced turnover, and better decision-making, making it a cost-efficient strategy for lasting success.
Passionate Teams: This driving force behind extraordinary accomplishments is fueled by shared enthusiasm, commitment, and a deep sense of purpose. In our program, you'll learn how to ignite and sustain this fervor within your team, unlocking their full potential and propelling your organization to unparalleled success.
Burnout Protection: This is far more affordable than losing top talent due to poor workplace culture, spending thousands on ineffective stress management gimmicks, or paying the hidden costs of burnout like poor decisions and lost productivity.
Renewed Passion and Creativity: Investing in cultivating creativity and passion within your team through our program is a cost-effective choice. It leads to innovative solutions, heightened engagement, and heightened job satisfaction, ultimately resulting in improved efficiency, reduced operational costs, and a more competitive edge in your industry.
YES, I'm Ready to Unlock My Potential!
Secure My Spot Now
Hear What Some of Our Clients Are Saying About Their Experience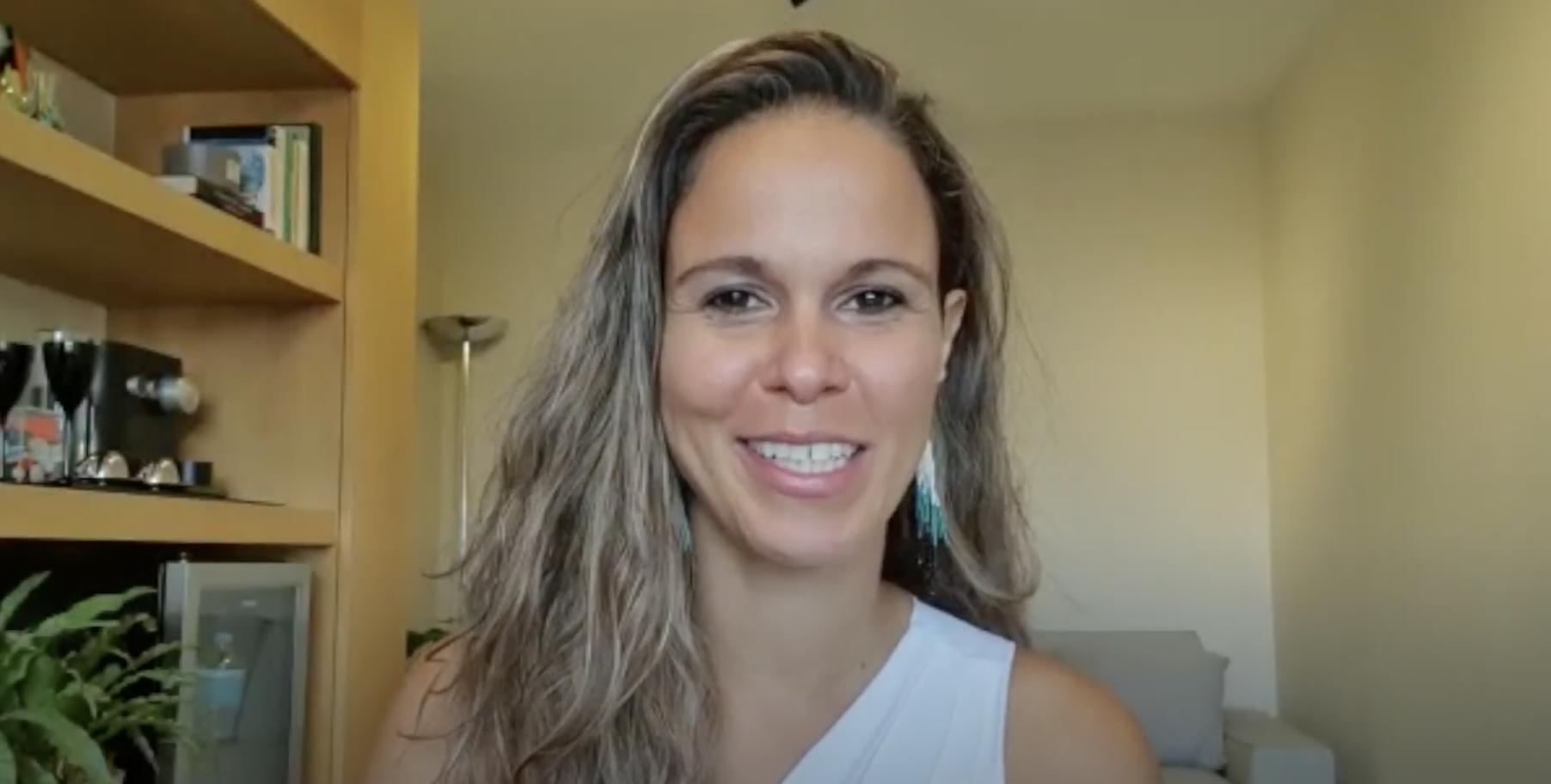 "Something that should have been taught in school!"
"I highly recommend the Emotional Mastery online course to anyone who is open and willing to do deep inner work. It offers theoretical and practical tools for self-knowledge, emotional regulation, pattern breaking and lasting transformation.
I learned useful practices, such as the emotional first aid techniques which is something that should have been taught in school…
During the course, I felt less afraid to access my emotions and more equipped to self regulate with compassion and love. I intend to continue the practices to develop more presence of mind, willpower, and emotional intelligence skills." – Bianca, Entrepreneur
"Produce Better Results"
"It's very easy to get overwhelmed, and I am able to use the emotional regulation techniques to come back instead of freezing and paralyzing. I am able to … work better and produce better results, and reduce the overwhelm, so it's a positive spiral."
– Tom N, IT Consultant
"Priceless"
"Going from a place where I didn't understand emotions and suppressed all emotions to a place where I can use my emotions to guide me and be of service to other people." –
Ole N, CFO
Break patterns, reduce overwhelm, produce better results, serve others, and have lasting transformation!
Are you ready to unlock your full potential?
I Am Ready!
Click Here To Apply Now
How Does The Hale method™ work?
The Hale Method ™ is unique in its approach to changing disempowering patterns and achieving unprecedented results.
The Hale Method ™ is EDUCATIONAL, not THERAPEUTIC
Rather than conceptualizing the client as "disordered", "dysfunctional" or "self-sabotaging", the Hale Method ™ starts from the premise that every client is a normal human being who is coping with abnormal situations in the best way that is currently available to them.
The Hale Method ™ empowers clients by beginning with psychoeducation, to enable them to understand how their emotional system works, and why they are experiencing their current challenges.
The psychoeducation is science-based, with current scientific understanding explained in accessible layman's terms. There is considerable focus on the phenomenological experience of the physiological and neurological events, to allow clients to identify processes based on on how they feel while they are happening.
The Hale Method ™ is SKILLS BASED
Medicalizing emotional skills has resulted in a lot of unhelpful mystification. At the root,
managing emotions is a skill like any other
, and we can learn it, as we can learn any other skill.
Some children learn to swim at such an early age that they feel they have always known how to swim. For people who grow up learning emotional skills from their parents at an early age, it can be difficult to identify with clients who were deprived of that education. It is easy to pathologize that which we do not understand.
The Hale Method ™ is a step-by step process for learning the emotional skills that we all needed to learn as children, but many of us weren't taught.
The Key emotional intelligence skills
To work effectively with emotions, we need to maintain our system in a regulated state – active enough to think clearly and make choices, but not so overactive that we rush into choices without fully considering all the available options.
Emotional regulation skills allow us to "dial up" or "dial down" the activity in our nervous system to maintain it in the "green zone", where we are optimally functional. Many clients describe this aspect of the program alone as "life-changing".
Once we have the confidence that we can regulate whatever emotions may arise, it is possible to learn a deep and detailed awareness of our emotional world – the physiology,
thoughts and other experiences which arise as a result of our emotional processes.
For many people, this awareness is a whole new domain, and it makes available a range of information and choices that are simply inaccessible while this awareness is blocked.
For "empaths", whose experience is constantly swimming in a sea of other people's emotions, this awareness is the key to establishing healthy "energetic boundaries".
.
Most of us have developed a range of coping strategies to protect our conscious mind from becoming aware of the core stored emotion.
These coping strategies may be relatively simple (addictions, emotional eating, distracting in screens) or more complex (substituting a "more acceptable" emotion for a "dangerous" one). Entire systems of coping strategies can emerge, for example the various forms of what is called "insecure attachment", codependency, and the creation of a "false self".
The Hale Method ™ allows clients to gradually and safely approach these core stored emotions, which drive the simple and the complex repeating patterns. It is important to note that there is no need to know or to remember the events which caused those emotions in the first place.
Connect with the Authentic Self
A unique feature of the Hale Method ™ is the development of a dialogue between the language-based analytical intelligence, and the experience-based embodied intelligence.
It's not about changing who you are but about understanding yourself on a profound level. Imagine being in tune with your core values, passions, and desires, aligning your actions with your true self. This authenticity radiates through your leadership, making you a relatable and inspiring figure for your team. When you embrace your authentic self, you lead from a place of genuine confidence and purpose, inviting others to do the same. It's a leadership skill that doesn't just impact your career; it transforms your entire life.
In our program, you'll uncover the immense power of empathy and co-regulation – skills often underestimated yet essential for today's leaders. Imagine being able to truly understand your team's emotions and support them effectively, even in the most challenging situations.
Empathy enables you to connect on a deeper level, fostering trust and collaboration. Co-regulation, on the other hand, allows you to create a harmonious emotional environment, empowering you and your team to excel collectively. These skills aren't just about feeling; they're about achieving remarkable results through genuine understanding and shared emotional balance.
In The Hale Method, we delve into the profound world of emotional coordination, a skill often overlooked yet paramount for leadership success. Imagine effortlessly aligning your emotional intelligence with those of your team members, creating a
collective emotional synergy that enhances decision-making and problem-solving
.
Emotional coordination allows you to subconsciously impart emotional skills, fostering a team environment where everyone thrives. It's about orchestrating a harmonious emotional symphony within your team, leading to greater empathy, resilience, and, ultimately, outstanding performance.
These skills empower you to be the conductor of emotional excellence, transforming your team into a powerhouse of emotional intelligence and shared success.
Do you want to get freedom from intense and painful emotions in 30 days, and to finally get the peace, power, and unprecedented results you truly deserve?
I Am Ready!
Click Here To Apply Now
The Triple Guarantee For Your Results
My promise to you is this program will take your leadership and personal fulfillment to unprecedented levels.
I stand behind my programs because I've seen firsthand how powerfully effective The Hale Method is when you commit fully.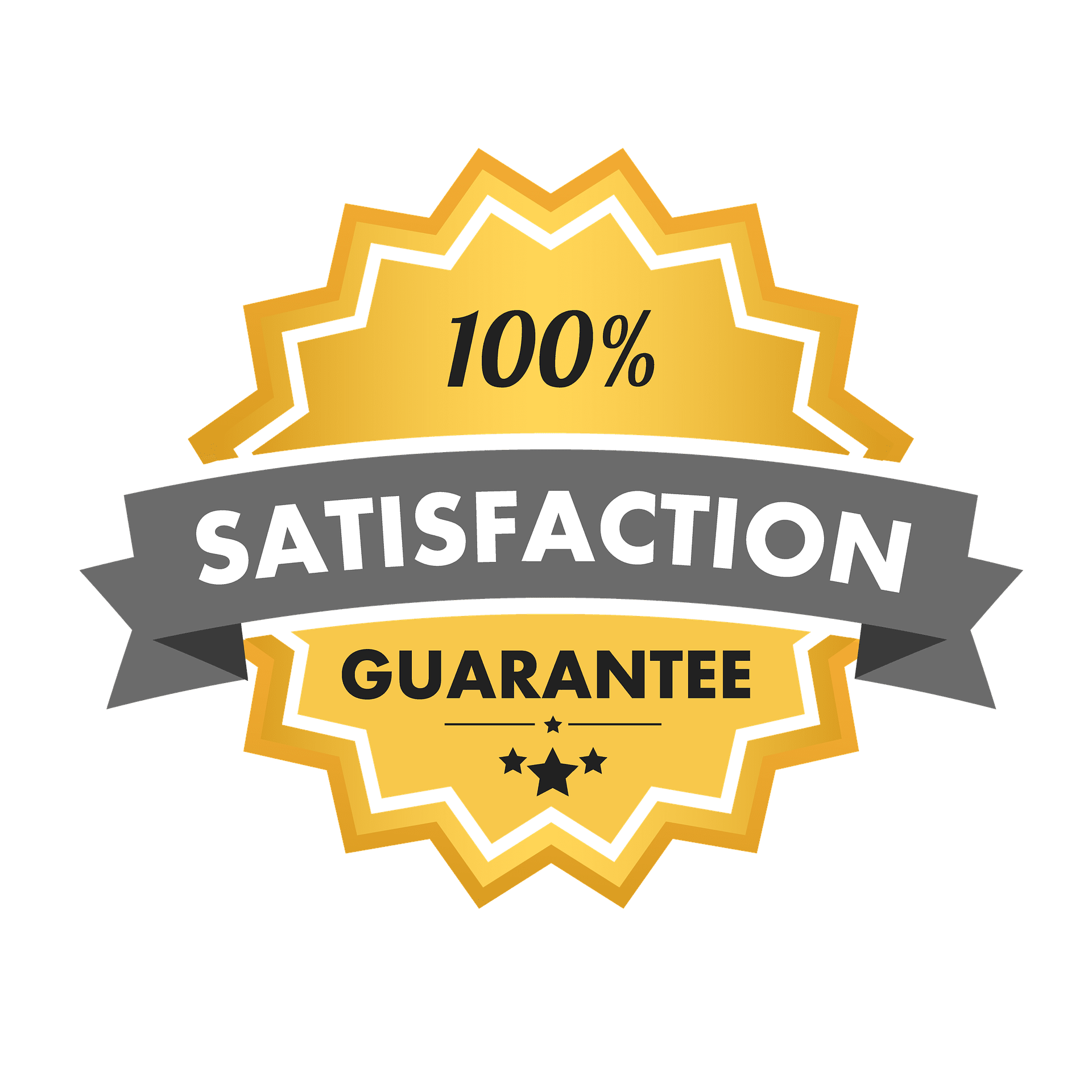 For that reason, I am offering you THREE guarantees that you will gain incredible value with this program.
"First Look Guarantee" – if you come in and see the course material, and you don't think this is the right program for you, you can get your money back, no questions asked.
"Life Happens Guarantee" – while you're doing the program if something happens and you can't continue with the program, then you can transfer your enrolment into a future program.
"Double Or Nothing Guarantee" – if you do the entire program, do the course work, do the practices, and do the coaching, and if you don't feel it's worth at least twice what you paid, then you get your money back.
The opportunity to work closely with us does not come often. We only have bandwidth for a limited number of clients at a time.
So if you are ready to reduce stress, improve your leadership capabilities, and master your emotions through my proven methodology, do not hesitate. Now is the time to invest in yourself and your wellbeing.
Click the link below, fill in your details, and we'll reserve one of the few remaining spots for you. We look forward to working together towards a healthier, happier, and more successful version of you!
Yes! Help me achieve my full potential!
Enroll me NOW!
I completely understand the concerns you may have about committing time and resources towards developing your emotional skills. Here are some common concerns and how our program addresses them…
If Your Questions Aren't Answered Below, Let's Chat About It!
It's risky to show emotion at my level.
You can remain stoic but become emotionally intelligent by interpreting emotions in others accurately and responding appropriately. The Emotional Mastery training is highly nuanced – it is not about suddenly expressing feelings freely.
I'm unsure if I'll have time for another training program. My schedule is already overloaded.
We understand how busy executives like yourself have packed schedules. That's why The Hale Method is designed to seamlessly integrate into your existing routine. The bite-sized audio lessons and simple daily practices take just minutes per day, yet deliver powerful results. Investing a few minutes now will actually save you time later by enhancing your leadership skills.
This seems abstract. As an analytical person, I prefer concrete skills. Will this work for me?
Absolutely. While emotions themselves are intangible, our program focuses on research-backed techniques delivered through practical exercises, assessments, and simulations. Jenny Hale's decades of experience refining these methods will appeal even to the most analytical minds. Many technical professionals have had tremendous results.
How will I implement this at work? My environment is fast-paced.
Our Implementation Program provides playbooks for applying emotional intelligence across various roles, along with 1:1 coaching from an experienced Emotional Mastery coach. They will collaboratively develop a customized plan for your specific environment and guide you through ongoing implementation.
My team may resist adopting new practices. How can I get buy-in?
Our Empathy Unleashed bonus program provides proven strategies for getting workplace buy-in, including identifying core motivators, addressing concerns, and creating psychological safety. With the Hale Method(™) you'll be equipped to motivate your team to embrace these positive changes.
Is this program personalized for me? Or is it a one-size-fits-all approach?
Personalization is built into the DNA of The Hale Method(™). From assessments tailoring the curriculum to your needs, 1:1 coaching with an experienced Emotional Mastery coach, and a private online community, this program will address your unique situation. We do not take a cookie-cutter approach.
How can I be sure this will work for me?
Our programs have proven results across industries, including reduced stress, improved workplace culture, and better work-life balance. With our triple guarantee – First Look, Life Happens, and Double or Nothing – we stand behind our training 100%.
How will I sustain these changes after the program ends?
This is not just a program, but a lifestyle transformation. Even after the program, you'll have lifetime access to our online community, resources, and refresher courses to reinforce your new emotional intelligence habits. Change sticks when you have ongoing support.
Is my personal information secure?
Absolutely. We use secure payment gateways and trusted providers to handle registration and course access, and our coaches are bound by the highest level of professional ethics as defined by the International Coaching Federation. We ask that you hold confidential any personal information you learn about other participants in the program with an equal level of integrity.
NOW THE MILLION DOLLAR QUESTION IS
The best time to plant a tree was 40 years ago. The second best time is today. Now is the moment you take the next step to making your dreams of this desired result to become your reality.
You can finally break through to new levels of power, productivity and creativity!
Still have questions?
Click to Book a Call with one of our consultants
Still have questions?
Click to Book a Call with one of our consultants